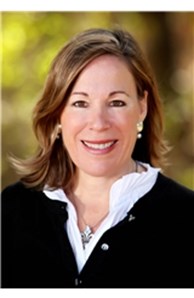 Sales Associate
Connect with June
Awards

International President's Circle
More about June Steinweg
Personal Background


"When you love what you do, you never have to work a day in your life"
June has been representing clients in the Anne Arundel County with steadfast dedication for the past decade. Her devotion to excellence allows her to exceed clients real estate expectations. Having moved a number of times throughout her career, June understands the value of a trustworthy real estate agent. Her aim is to provide clients with calm transition from one home to another. June's professional expertise combined with her instinctive ability to maintain dependable relationships provides a secure atmosphere for anyone looking to purchase a home in the greater Annapolis area.
June is a Mother of 3, and a wife of 30 years. Her oldest daughter is a graduate of William and Mary College and is currently a Dermatology Resident at the University of Maryland, her other daughter is a graduate of James Madison University and is currently an elementary math teach , and June's youngest son is heading into his fourth year at University of South Carolina. Having active children has lead June to become a vibrant member of the community. June's family mindset provides buyers with an inside link to the different communities surrounding Anne Arundel County. This imparts her clients with the ability to make well rounded decisions supported by reliable information.
June recognizes that buying a home entails a large emotional and financial commitment. It's for that reason that she handles each and every client with the utmost professionalism and integrity. Merely finding her clients a house is not satisfying to June, she is dedicated to helping each person discover a home that exceeds their expectations.
"A home is not a mere transient shelter: its essence lies in the personalities of the people who live in it." –Henry Louis Mencken
Personal References


"June's integrity can not be matched, but that is not why I would recommend her. She worked without ceasing and went to bat for us in every area available. Her experience has provided her with great contacts, a deep understanding of what a move involves. She was full of ideas and resources that were excellent additions to the process."
"After our experience with June I realized how critical it is to have a realtor. When problems arose she persevered and was willing to go out on a limb so that we could close our deal in a timely fashion."
"I was confident and felt cared for as she took our concerns and desires under her wing. I know she would not have agreed to anything that was not beneficial to us regardless of what it cost her."
"In addition to her excellent work ethic and phenomenal production she is an incredible person to spend so much time with. I would only use June Steinweg in the future and highly recommend her for anyone looking for a five star realtor."
"Thank you June for your help in buying our new house and selling our old one. I know you caught me being myself far too often! We all have enjoyed your family and really hope to spend more time together with all of you in the future. Also, thanks for the power washing, what a difference that made. You are a gem and I am so thankful for your friendship."
"We want to show our appreciation for your excellent work in acquiring our new home. You are a lovely person whom we have truly enjoyed spending time with. We hope to get together soon with you and your family in the near future."
Service Category: Real Estate Agent Year first hired: 2006 (hired more than once) Top Qualities: Great Results, Expert, High Integrity " Tom/Charlotte Jan 2009 Business Philosophy


Professionalism
June's dedication to providing her clients with the most professional experience is what sets her apart from other real estate agents. Her knack for balancing very personal clientele relationships with professional flavor allows her to develop a nuanced understanding of what her clients need. June's combination of professionalism and her authentic passion for relationships provide her with the necessary skills to navigate the legal side of real estate, while maintaining intimate relationships with each of her clients.
Integrity
Real estate agents must be committed to developing trust. June has been in the real estate business for over a decade, and since her business began she has made a concerted effort to provide her clients with security by being transparent throughout the buying/selling process. June takes the time to walk each client through every step of the process of selling or buying from start to finish. She is devoted to her clients peace of mind, and will go to whatever length to make sure her client is comfortable throughout the process of buying or selling their home. Integrity is the key element that sets June apart from other agents. She is dedicated to maintaining honesty and reliability, and it's these qualities that have allowed her to build a respected reputation in Anne Arundel County as well as the surrounding counties and currently is a board member of Anne Arundel County Board of Realtors.
Work Ethic
June strives to provide her clients with highest level of professionalism. Being a homeowner and having a family allows June to empathize with her clients. June understands the level of investment that her clients are making. In so doing, she balances professionalism with a heartfelt desire to attain the very best overall home buying/selling experience for her clients.
Education

Education/Professional Designations:
Bachelor of Science University of Massachussetts
Masters of Science University of New York at Stony Brook
Engineer with Allied Signal, Virginia (Now Honeywell)
Environmental Engineer with Raytheon Company, Andover, MassachussettsProfessional Profile


Achievements
Ranked Top 10 in Sales- 2009-2017
Top 100 Agents in Mid-Atlantic Coldwell Banker Residential Brokerage
Leadership
Masters Club Member , President
Past President, Board of Directors of Distinguished Sales Achievement Club (DSAC)
Lifetime Member of Distinguished Sales Achievement Club (DSAC)
Director , Anne Arundel County Association of Realtors
International Presidents Club
International Presidents Circle 2009-2014
Specialize in Waterfront Property, New Construction, Rehabs, Foreclosures
Testimonials


"June, We just want to thank you for being there every step of the way during our selling/buying. You did an outstanding job with everything from open houses & marketing to arranging every detail for our new home! Anyone would be blessed to have you as their agent." –Jim & Lori
"June, thank you for all the incredible work you did to sell our home. We thank you again for your love, your support, your faith, your commitment, your patience, your service, and your prayers throughout."
"You were an amazing part of our life changing transition from Maryland to NC. We miss you so much and hope to see you soon, we will love you always." –Rick, Shan, & the kids
"From the first day we met you at the open house we were so impressed with your professionalism and enthusiasm. We were even more impressed with your ability to keep your loyalty to your seller while establishing a connection with us (the buyer)."
"I encouraged my friends to contact you with their questions. I can't promise their business, but I do want you to know that I don't hesitate to share your contact information with friends who are serious about finding a realtor dedicated to guiding them in their home buying/selling endeavors." -L. Ross
Communities Served

Annapolis, Annapolis Junction, Arnold, Baltimore, Bowie, Broadneck Peninsula, Chesapeake Bay Waterfront, Chesapeake Beach, Clarksville, Crofton, Crownsville, Davidsonville, Eastern Shore, Easton, Eastport, Edgewater, Edgewater/Mayo, Ellicott City, Galesville, Gambrills, Glen Burnie, Glenelg, Kent Island, Millersville, Mount Airy, Odenton, Pasadena, Queen Anne, Queenstown, Severna Park, Silver Spring, St. Margarets, St. Michaels, Stevensville/Kent Island, West Friendship, Woodbine