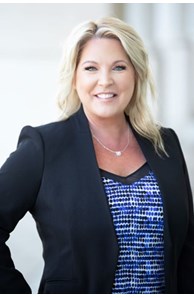 Salesperson
Connect with Dawn
Awards

International Sterling Society Team
More about Dawn Whaley
Specialties: Buyer's Agent, Listing Agent, Home Value
Professional and Personal Profile:

Dawn is proud to be a member of Coldwell Bankers International Presidents Circle, which represents the top 5% of agents world wide! Throughout her career, she has always prided herself on providing EXCEPTIONAL customer service by going above and beyond expectations. She truly cares about every one of her client's, and is dedicated to them 100% every step of the way from start to finish. Dawn has lived in Anne Arundel County for her entire life, her and her husband Chris have lots of family and life long friends all throughout Maryland. As a mother of two teenage children who are very into sports and extracurricular activities, Dawn is really involved in the community and knows this area inside and out.
Real Estate is her passion, Dawn was made for this job! She loves helping her clients find the home of their dreams! Once she knows what you are looking for she is determined to find it for you, no matter how many different homes are toured before finding it! As a Listing Agent Dawn knows exactly what it takes to get your home in the best shape and ready to be sold. She only works with top photographers, stagers, marketing companies, and contractors that deliver excellent results and mirror her professionalism. Having a husband as a Certified Real Estate Appraiser, you can be certain that she will give you an accurate market value, and advise you as to the price you should list your home to get the absolute best return in the shortest amount of time!
Between her career as a Realtor, helping to manage her husband's real estate appraisal business, and in banking/lending, Dawn has over 25 years of experience in the Real Estate industry. She TRULY understands the value of homes like no other! If you are looking for a highly successful, knowledgeable, responsive, caring and professional agent who will be 100% committed to doing THE ABSOLUTE BEST job for you, look no further. Contact Dawn today!
DEDICATED TO HELPING MY CLIENTS BUY AND SELL HOMES WITH SUPERIOR CUSTOMER SERVICE!
As a highly trained real estate professional, I will use my technology, marketing, presentation, communication, negotiation and sales tools to help YOU find the perfect home! If you are selling your property, I will ensure it reaches a global audience and is sold quickly for the highest price possible.
MARKETING: Because 92% of home shoppers now search for homes on the Internet, the Coldwell Banker system offers unmatched property marketing and technology to generate interest in your property: Your property will be displayed on 900+ websites to 16 million buyers daily! Our global network connects me with 82,000 sales associates at 3,100 offices in 50 countries, who may already be working with your buyer or seller. Just listed/just sold postcards inform potential buyers of your property's availability. Our rapid response technology enables me to respond to online inquiries in minutes! I will also feature your listing on my website and all of my social media sites.
HOME STAGING AND PHOTOGRAPHY: I work with a professional home stager and photographer to showcase your home in the most attractive way to buyers. My stager will make the best of use of space in your home and stage your home using your existing pieces and suggest additional pieces for you to purchase/rent if you desire. My photographer will take beautiful professional photos showing your house in its best light. I upload these photos onto the web and create stunning, glossy brochures for the buyer to take home so your home stands out above the rest!
OPEN HOUSES: I am a BIG believer in them! Today's buyers are using the internet to search homes, view photos online and then go see them in person when there is an open house.
BUYERS: Finding the perfect home can be very difficult. I know the homes and the agents in this market well and I will work with you until we find the one that is PERFECT for you!