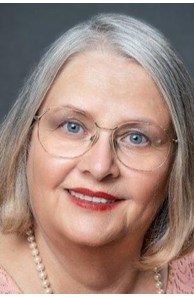 Salesperson
More about Gwenn Bockelmann
Personal Background
When it comes to understanding what Carroll County has to offer, Gwenn Bockelmann & her husband Gary, are plugged into the areas real estate market, its inventory & how to help make your next move a complete success. As one of Carroll County's premier real estate teams since 1984, they focus their insight & professional expertise on helping you discover what's possible in the sale or purchase of a home. They take the time to do things right making the whole real estate process that much easier for you.
Certified Default Resolution Specialist

No matter what your real estate needs may be, this team can help you and your family.
Gwenn has received her CDRS designation (Certified Default Resolution Specialist) and CDPD (Certified Distressed Property Designation. She is prepared to help Sellers with the many alternative options to avoid Foreclosure.
She can help Sellers sell their overfinanced homes for FREE.
She has a special website for those Sellers: www.StopCarrollForeclosures.com
Advanced Training

Gwenn & Gary have advanced real estate training. Graduates from the Realtors Institute(GRI). Certified Residential Specialists(CRS). And have completed the Accredited Buyer Representation(ABR) training. Gwenn has 2 designations to assist Sellers with their overfinanced homes : CDRS (Certified Default Resolution Specialist) & CDPD (Certified Distressed Property Designation). This specialized training will assist many Sellers with the alternatives to Foreclosure.
WHY IS ADVANCED TRAINING IMPORTANT TO YOU? Real Estate is an ever changing field. Govenrment rules and regulations change often. Your agent needs to be up to date on the changes... a big benefit to you in your real estate transaction.
Professional Profile
Since 1984, hundreds of families have called on this couple because Gwenn & Gary understand the needs of a family.
They know that buying or selling a home is a big investment & they will do everything they can to help you make an educated decision. That is why Gwenn & Gary are always updating their skills for you.
Professional Background
Gwenn is licensed in MARYLAND & PENNSYLVANIA. She has an ASSOCIATE BROKERS license in Maryland. As a Certified Residential Specialist (CRS), Gwenn has joined an elite group of agents nationwide, that is trained to provide you excellent serivce. Only the top 2% of agents Nationwide have a CRS designation.