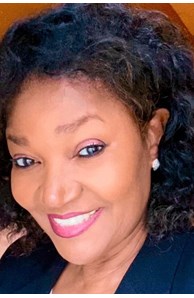 Salesperson
More about Serita Weathersby
Realtor, Full-time, Full Service Realtor Licensed in DC, MD, VA (12 years experience)
Specialties: Buyers, Sellers, Relocations, Short-Sales, Investors

Weathersby Property Solutions (WPS) has dedicated 12 years of service to a variety of clients: first-time homebuyers, sellers, investors, educators, 55+, military/government and corporate relocations. All client experiences are expedited using proven skills and specialized training on a frequently-changing real estate market.
Licensed in Washington, DC, Maryland, and Virginia, Realtor, Serita Weathersby, CEO, is also a Certified Paralegal with a Bachelor of Science in Legal Studies and a Master of Science in Criminal Justice Management. Always striving to "drive home results", the WPS team is proactive throughout the real estate process while embracing the challenges of client-specific needs. As skillful negotiators, attention is directed to every detail of the real estate transaction, positioning the client toward optimum results. We understand the trust you place in real estate professionals and will always be candid regarding your need to know—good, better, and best.
The WPS team will propose realistic options and practical alternatives empowering our clients to select scenarios favorable to achieving their real estate goals. At all times, we will respect you, your decisions and your time. Our promise is to consistently provide you with outstanding services by
*listening to every aspect of your needs and honoring them
*keeping timely appointments and returning phone calls immediately, typically the same day, no later than the next
*using on your behalf, state-of–the-art real-estate-related tools, techniques and systems
*notifying you promptly of any changes that may affect your real estate transaction
*establishing ongoing step-by-step explanations and frequent communications
*providing you with confidential, supportive and competent assistance
Let's get started on those magic words! Congratulations, we did it!!