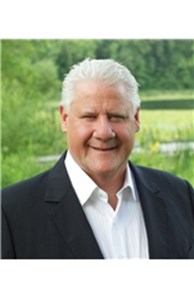 Branch Vice President
Email

wgray@cbburnet.com

Phone
Office
Wyn Ray loves helping others achieve their real estate dreams and goals!
Connect with Wyn
Designations
Accredited Buyer Representative (ABR), Certified Real Estate Brokerage Manager (CRB), Certified Residential Specialist® (CRS), e-PRO, Graduate Realtor Institute (GRI)
More about Wyn Ray
Wealth Building


Coldwell Banker Burnet offers opportunities that help Sales Associates grow their personal wealth with real strategies! The "NRT Sales Associate Referral Rewards Program" allows our sales associates to earn residual income for recruiting other sales associates who join our company. Investing in real estate and retirement savings are encouraged. We are a "team friendly" company and attract many agents who want to grow their sales by creating a team. Wyn Ray has helped many successful real estate agents to take their business to the next higher level.
Coldwell Banker Burnet believes that your best years are ahead of you, not behind you.
Coaching and Mentoring


Wyn Ray is a "Certified Integrity Coach," and he has a proven track record of "Coaching to Confidence." A former school teacher, Wyn believes his role is to provide education and support that helps Sales Associates increase their knowledge, sales skills and business development capabilities to help grow their business.
Wyn Ray has coached and mentored over 500 sales associates. Today, many of them are highly successful independent contractors in the Twin Cities! Alongside Wyn, several agents in the office are willing to mentor other agents who choose to affiliate with the Carver County Regional Office.
Wyn coaches agents on how to be their own boss, create lead generation, and master a Buyer and Seller presentation. Wyn created a style assessment website with his copyrighted fun "style" test. The fourteen-question style test provides accurate results that Wyn is willing to review with you in person. Different styles require different coaching and education for success in real estate sales. You may find the test at www.realestatecareers101.com. Interested? Take the test now!
Professional Experience


Real Estate license obtained in 1980 after a successful teaching career.
Top Forty – company sales awards
Past Director – Dakota County Board of Realtors
NRT President's Council Manager Award, 2002-2004
Current Director – Minneapolis Area Association of Realtors
Video: https://www.youtube.com/watch?v=yTcP6SXyY5E
NAR Magazine's "Good Neighbor Award Winner," is an award that recognizes Realtors© who have made an extraordinary impact on their community, or on the national or world stage, through volunteer work.
Video: https://www.youtube.com/watch?v=vG5TJ3LGTJ0
Speaker at the 2016 National CRS Sell-a-bration Convention
Author, "Selling Probate Property," found on Amazon.com
Certified Integrity Coach
Certified Residential Broker
Certified Residential Specialist
ePro Designation
GRI Designation
ABR Designation
RSA Designation
Real Estate Probate Expert
Production Power


The Carver County Regional Office sales associates sell more homes, net more money and operate their business more efficiently. What does this mean to you?
Office Concierge: Support provided so that agents may run their business as an independent contractor under the Coldwell Banker Burnet umbrella.
Office orientation tour
Order business cards
Order open house signs
Order name riders
Order announcement cards
Assist with an office orientation
Assist with logging into the NRT Gateway
Assistance with new listings, sales and closed transaction paperwork
Provides general office assistance for: supplies, Wi-Fi connections, printer and scanner support.
Available to receive commissions and closing statements.
Liaison to licensing and many other departments that provide resources for our independent contractors.

eMarketing Coordinator: Agents may sign up for one-on-one assistance to work on the following.
Develop a personal profile for your company provided Coldwell Banker Burnet web site.
Design a personalized company email signature.
Create your social media presence for:
Facebook business page
LinkedIn Profile
Twitter Account
Instagram, Pinterest and more!
Set up InTouch/Market Leader Client Relationship Manager (CRM)
Establish a customized marketing plan to fit your individual business needs.

Marketing Support Specialist:
Designs print and digital marketing materials including:
Flyers/feature sheets
eBlasts
Postcards
Brochures
Business Cards
Newsletters
Ads
Orders professional prints for marketing listings
Distributes eBlasts to InTouch database
Sends your sellers a marketing update email that includes a link to their property's website and links to major real estate sites where their house is featured for sale.
Schedules Homebase Insight Reports to be delivered to agents and/or sellers.
Assists with blog/social media/Facebook business page postings.

Home Warranty Support – account executive available to answer questions and provide support, for any service claims filed for a Home Warranty.
Legal liabilities support – Agent support is available regarding legal liabilities, arbitration questions and any transaction concerns.
Global Luxury Department - Tap into the Coldwell Banker Burnet resources available for listing and selling luxury properties.
Mortgage services available – Loan officer on site to meet with clients and to provide unparalleled mortgage service.
Title services closing department – Title closing may be scheduled on site or your office closer may travel to Twin City locations to provide smooth closings for your Buyers and Sellers.
Castle Insurance - Competitive insurance available for homebuyers.
Relocation Services - You may help your clients buy or sell real estate anywhere in the world! Easy to use referral network available. Discount van line services available to your clients.
Concierge Department - A comprehensive group of contractors are available to help with many home repairs and necessary services your buyers and sellers may need. They make you look good!
Coldwell Banker Burnet delivers a true one-stop-shopping opportunity for home buyers and sellers!
A Culture of Awesomeness


Wyn Ray supports a "culture of awesomeness," a work environment that is fun, supportive and inspiring. The Carver County Regional Office creates pride by working hard and working smart. Wyn Ray believes in, affiliating with agents who will strive to be a positive influence around others in the office and in their communities.
"We Create Success Together!"