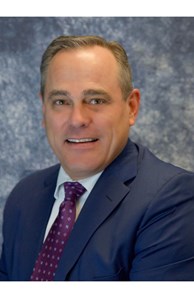 Branch Vice President
Email

Tsampair@cbburnet.com

Phone
Office
Connect with Tony
Awards

President's Council Manager
More about Tony Sampair
Business Philosophy
We have one simple principle: We help agents live exceptional lives This is accomplished through the collaborative efforts of the many members of our team who are dedicated to the success of each transaction so that our agents customers reap the benefits of Coldwell Banker Realty (CBRealty) support. Here at CBRealty we strive to provide the 4 Core Values to our agents. We do this better than anyone else in the market by providing Production Power, Coaching to Confidence, Building Wealth and ultimately creating a Culture of Awesomeness. We provide REAL coaching and support services that raise the standard for all our offices. We are the obvious choice and its working for our agents!
And on that note, we have grown to over 120 agents here at Dakota County/Eagan office based on that principal. We have doubled the size of our office in 4 short years as a result, entering 2020 with continued growth. We are so proud agents coming to join our family, and to join in on the success and market share dominance, but more importantly have come here to partner with the best. Having a real partner with a broker that actively helps build agents business is a value agents really appreciate. Listing and Design Concierge services that include the 12 Minute Listing Presentation, is just one example of our value added proposition that is working. It is gaining our agents more listings, which leads to more business. We seriously provide the results of our 4 Core Values: We grow your business, help you become more efficient, develop better sales skills, make it easy, build your personal wealth, and then we celebrate your success in a fresh and fun way. With results like this you can see why agents are flocking to our company. You will also see that the Eagan CBRealty office has been awarded a Presidents Council Office (top 50 in the nation) 2014, 2016, 2017, 2018, 2019.
We look for agents that fit our culture our drive for excellence. Our agents pursue with a passion training and tools we provide and we look closely for those traits in all of our agents. A perfect result of this tactic is Austin Eaton who joined us 3+ years ago and has launched his business to huge levels, leveraging our Listing Concierge and his video excellence. Austin has been super successful increasing his business ever year. And we not only get rookies up and performing at excelled levels quickly like Amy Coury the rookie of the year in 2018. We also have lead generators like CBx Seller leads using AI and Predictive Analytics that help our agents produce more sales. These tech tools are very proprietary and none of our competitors have these tools. Our customers reap the rewards again, getting more for their home. We also help our customers by providing them cash through our RealVitalize tool, so cash strapped sellers we can help them tap their equity to prepare their home for sale so they can receive top dollar for their listing. Our agents reap the reward and sell more homes! It really is simple, better tools, proprietary cutting edge technology, training, and a culture that simply put, our agents are smiling coming and going!
Our professional training shows REAL results too! For instance, we are not only selling more Real Estate than most competitors, on average we receive almost 16% more than ASP for our listings than our competitors. As a matter of fact CB Realty leads locally and nationally in ASP. Most of our competitors receive less than ASP for their clients! Yes, that's right, if you did not hire CBRealty, one of the best companies and agents in the world, you possibly are leaving money on the table, losing your hard earned equity! This is a pure example of how our agents actually get substance training, they get the confidence, they get production power and it shows in the results of higher equity for our customers. If we help our customers receive higher equity, its an easy decision for them when it comes time to list their home. The value we provide our clients is so obvious and real!

Being assigned the Branch Vice President of the Eagan office in the Fall of 2014,Tony Sampair has been driven to capitalize on the one true value he inherited here at the Eagan Office. He considers our number one asset A Culture of Collaboration and an Environment of Family among our agents and staff that is second to none. Though we feel that all 20 CBRealty offices and 5 satellites offices throughout the state provide that special collaborative family feeling, Tony feels that the Eagan office and our agents really have that special mystic touch. We are told so many times from new agents, "it is special here". Please do not hesitate to see for yourself and call Tony (651) 208-1701 for a cup of coffee and tour of this special office.
Mission Statement
Since 1973, our firm has been guided by a set of principles. Over the years, they have been modified to reflect a changing environment, but the basic mission has remained the same. Our Mission is our '4 Core Values': Provide our agents the Power of Production, Coaching Training to Confidence, Building Wealth, and ultimately Creating a Culture of Awareness. Here at CBRealty we believe whole heartily in the 'Trickle Down' theory. Our Leaders in the company are dedicated professionals who are wonderful people that interact with every agent and staff. Our President Matt Baker won't only make you laugh, he is accessible to all. Just like his co-leaders, Matt surrounds himself with good people, they hire good people, who hire good agents and so on. If our agents are great it will trickle down to our customers who will reap the reward. Every day with our mission statement we strive to raise the bar of professionalism standards that makes us all here at CBRealty so appealing!
Professional Experience
Tony is a graduate of St. Johns University, and received his MBA in Business and Marketing from St. Thomas University. He is a licensed broker in Minnesota Wisconsin. Tony has 30 + years of experience in multiple facets of this industry and he brings all that to work every day to help build his agents business and the Eagan CBRealty office in to the special place it is! Tony's back grounds includes: Planned and developed many residential neighborhoods, really understands the process necessary to develop raw land into private residential communities, consulted and marketed many projects from Commercial Buildings to Condo Conversions as well as mixed use land needs, really understands the building and new construction process having represented builders on numerous projects, experience in Upper Bracket sales and marketing and very involved in CBRealty's Global Luxury Division, Estate experience, Investor Relations, Real Estate Rental, Mortgage Partner, Title Partner, Flipper, and Licensed Appraiser. He also over the years has found time to Coach and Scout Hockey players and has worked with many local governing units as a volunteer and City Council member. Tony sums it up this way, "I began my career in 1987, and over the years I have owned and operated many Real Estate ventures. I can provide the experience required on many real estate transactions. Please feel free to call and ask any question. If I don't have the answer, I have the experience to surely know where to find an answer for you." So we invite you to come along get 'Your Special Story ' started here at Coldwell Banker Realty.