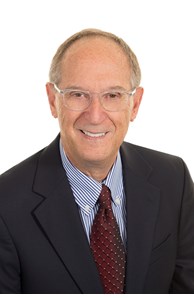 Sales Associate
Email

mike.dorcas@cbburnet.com

Phone
Office
More about Mike Dorcas
Looking to buy or sell real estate? Congratulations! You've come to the right spot. Coldwell Banker is the premier real estate firm in the United States and it's my pleasure to welcome you to the Coldwell Banker Burnet office in Eagan. I'm Mike and would enjoy nothing more than to have you hire me as your realtor, but, first a little about my background. As a registered pharmacist and former business owner, I spent several decades in a career working with and helping people, and demanded of myself and those who worked for me, the highest level of customer service, attention to detail and ethical practice. I approach my work in real estate with those same high standards, while always keeping my client's best interests in mind. After all, you're not just seeking to purchase or sell a house-you're purchasing and/or selling a home, and all the emotions that go with it. I know, because I've had occasion to own several homes and properties in my lifetime and each has it's own personality and story to tell. Recently, I trained and became licensed as a real estate agent in the state of Minnesota. That, together with my years of running a successful business, makes me uniquely qualified to help you navigate the exciting (and oftentimes stressful) world of buying and selling real estate. Whether you're a first time buyer/seller or a seasoned veteran of real estate transactions, it's not only helpful, but prudent to have a professional dedicated to assisting you in your real estate journey. In addition, Coldwell Banker Burnet has a wealth of professionals and state of the art services to make this a most worthwhile experience. Thank you for taking the time to check us out and don't hesitate to contact me if you'd like to discuss how, working as a team, we can make your real estate dreams come true.
I invite you to please read on, to learn more about Coldwell Banker Burnet and why we're your best option for real estate in the Twin Cities. Thanks–I look forward to hearing from you!
Services Available
Coldwell Banker Burnet delivers a true one-stop-shopping opportunity for home buyers and sellers. These services include the professional coordination of the home search, property marketing, negotiation of purchase or sale and details of closing. For properties of special merit, we offer the unique resources of our Previews-Distinctive Homes Division. We also offer marketing assistance through the Urban Lifestyles & New Homes Division, home financing through Guaranteed Rate Affinity, title insurance and closing through Burnet Title and the services of Burnet Insurance, Burnet Relocation and Burnet Property & Rental Resources.
Business Philosophy
Our business philosophy is simple: We strive to deliver a positive experience for every customer. This is accomplished through the collaborative efforts of the many members of our team who are dedicated to the success of your housing transaction. We've been getting high marks from our home buying and selling customers in Minnesota and western Wisconsin since we opened for business in the 1970s. It is our plan to continue this tradition. We look forward to serving you.
Technology
Coldwell Banker Burnet has always led the way in emerging real estate technologies. As a home buying or selling customer, you can be confident that we will employ the most current technological tools to successfully market your home or make your home search an efficient process. This includes our proprietary HomeQuest property search software program, our Home InfoLine interactive voice response system that allows consumers 24-hour access to information on all Coldwell Banker Burnet single-family residential properties, and our robust Internet marketing presence.
Mission Statement
Since 1973, our firm has been guided by a set of principles. Over the years, they have been modified to reflect a changing environment, but the basic mission has remained the same. Our mission is to create and promote: positive experiences for our customers and communities; opportunities for personal growth; change and innovation; and a fun, fulfilling, and respectful environment.