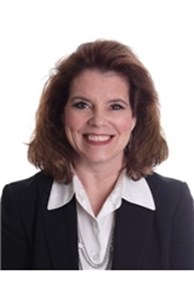 Sales Associate
Email

caholds@cbburnet.com

Phone
Office
Connect with Cheryl
Awards

100% Club
More about Cheryl Holds
Services Available
I love working with Coldwell Banker Burnet because we deliver a true one-stop-shopping opportunity for home buyers and sellers. These services include the professional coordination of the home search, property marketing, negotiation of purchase or sale and details of closing. For properties of special merit, we offer the unique resources of our Previews-Distinctive Homes Division. We also offer marketing assistance through the Urban Lifestyles & New Homes Division, home financing through Guaranteed Rate Affinity, title insurance and closing through Burnet Title and the services of Burnet Insurance, Burnet Relocation and Burnet Property & Rental Resources. We all work together as a team to ensure your experience is fabulous.
Business Philosophy -Old Fashioned Down Home Service
Raised as a military brat, graduated high school in Virgina, then went to University of Oklahoma to study Business and Management Information Systems. I liked their football team what can I say. Graduated in 4 yrs and followed my father's foot steps into the Air Force where I spent 6 years and left as a Captain in Procurement and Logistics. One of the best decisions I ever made in my life because of the experience and confidence I gained during this time. Of course California will never be the same since I was there. Met my fabulous husband in Reno working for Arrow Electronics (largest electronics distributor) and after a couple of different corporate moves, we CHOSE to move to Minnesota to be close to my family, be able to afford a home and raise a family with solid midwest values. We've been here since 1996 and have loved it ever since. Stayed in the electronics industry until 2005. Joined Coldwell Banker Burnet in 2003. Sold homes for a couple of years part time and realized I found my calling. It's like a drug, I can't get enough. I love everything real estate, and am grateful I found my calling early in life. My core career/real estate values are: Keep it Simple, Do things face to face even in a world of technology, Tell it like is honesty, Hard Working, Committed to your cause whether it's buying, selling, or leasing, getting involved in schools and the community, and establishing friends for life, not just the transaction.
Technology
Coldwell Banker and Coldwell Banker Burnet has always led the way in emerging real estate technologies. As a home buying or selling customer, you can be confident that we will employ the most current technological tools to successfully market your home or make your home search an efficient process. This includes:
Blue Search on ColdwellBanker.com - Intuitive search mechanism that allows your home to be brought to buyer's attention.
Delivers listings to sites such as Google, Yahoo! Real Estate & more
The first national real estate brand to customize our site for smartphone screens such as the Blackberry and iPhone allowing search for home values.
The first to have listings on GPS.
Offers iPhone and Android apps that uses GPS technology to search for recently sold homes and homes for sale in their area or users can initiate a search.
Own YouTube Channel called "On Location" where your home can be seen nationally.
Featured Home on Realtor.com, Trulia, Zillow, Yahoo Real Estate
Pre-market and network on our Blu Net where agents can find and market pre or non-mls listings.

Mission Statement
Since 1973, our firm has been guided by a set of principles. Over the years, they have been modified to reflect a changing environment, but the basic mission has remained the same. Our Mission is: To create and promote positive experiences for our customers and communities. To create and promote opportunities for personal growth. To create and promote change and innovation. To create and promote a fun, fulfilling and respectful environment.
Cheryl Holds
After graduating from the University of Oklahoma, Cheryl went immediately into the Air Force and served 6 years as a Contracting Officer, managing purchasing teams and sourcing government contracts. Using her purchasing experience, she entered the electronics field and became a multi-location logistics manager, handling purchasing to stocking and setting up processes that are still in place today. Upon moving to MN in 1996 to be closer to her family, Cheryl and her new husband settled into Minnetonka and gave electronic sales a try. She started in inside sales and was promoted to outside sales shortly thereafter. With confidence and success of working for someone else, Cheryl combined her love for real estate with making it on her own. Still in the business through the downturn is a testament to her integrity, work ethic, and refusal to never give up. This is an ever changing industry and Cheryl has managed to continue blaze the trail and be on the cutting edge of the market, the technology, and ways to buy and sell homes.
Biography
Graduate - University of Oklahoma Boomer Sooner!
USAF - 6 yrs Achieved the rank of Captain - Purchasing/Logistics
Purchasing Manager - 5 yrs - Logistics Director - Various Electronic Distributors
Sales - 8 yrs - Electronic Distributor - Bell Microproducts
Real Estate Sales - 7 yrs
Broker's License - 2 yrs