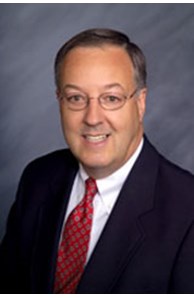 Branch Vice President
Email

rftucker@cbburnet.com

Phone
Office
More about Richard Tucker
Business Philosophy


My business philosophy is based on the belief that the success of the office comes from the success of the affiliated independent agents. Consequently the office revolves around a core principal of being a resource center for the agents. Those resources include an in-house marketing department, so agents can focus on what they do best, interacting with their clients. It also includes a resident short sale specialist to handle negotiations and provide advice and consultations. At the center are the independent agents and the attitude that each agent is the CEO of their own business. My focus and quite frankly my passion is to offer the agents the education and development that they may use to achieve their goals.
Welcome


Hi and thanks for stopping by my web page. I have the great good fortune to be Branch Vice President of the Lakeville/Burnsville Office. The office is a mix of newly affiliated and experienced independent agents who share a common bond of being professionals. They are people who are committed to providing outstanding service to their clients, through dedication, superior knowledge and just plain hard work. My job quite simply is offering them the help to do that. To learn more about the office, visit the web site at http://www.CBB-Burnsville.com
Resources and Technology


Technology continues to play an increasingly larger role in how Coldwell Banker Burnet conducts business in the 21st century. Coldwell Banker Burnet has a vast array of technology resources available to help independent agents manage their business. Some examples are:
Lead Generation
Lead Management & Follow-up
Listing Presentations
E-Marketing Newsletters & cards
Transaction Management Services
Contact Management
These great technology tools combined with business planning and systems development approach make the affiliated agents the most successful CEO's of their real estate businesses.
About Richard Tucker


Born and raised in New England, I was brought up in a real estate family; I have been licensed since 1977. Having literally grown up in the business, I am uniquely qualified to educate, develop and ultimately inspire independent agents who have a desire to take advantage of the opportunities a business in real estate offers. I truly believe there are very few business opportunities that someone can invest in that provide greater financial or personal rewards than real estate. If you have an entrepreneurial spirit, a drive and desire to chart your own course and passion to achieve your dreams, then you should consider an affiliation with Coldwell Banker Burnet. I would be very honored and pleased to have the opportunity to share with you some of what I have learned over these 30 years and to help you launch your real estate business.