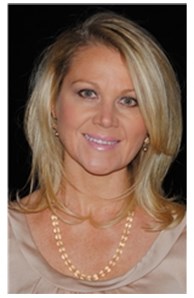 Sales Associate
Email

dmbrezniak@cbburnet.com

Phone
Office
Connect with Diane
Designations
Graduate Realtor Institute (GRI)
More about Diane Brezniak
Services Offered, Memberships, Business Philosophy
Services Offered:

Full Service Realtor
Residential Real Estate
Corporate Relocation
Home Buyers and Sellers
Luxury Home Sales
Building a home/New construction home sales
Pre-existing home sales
Condo and Townhome sales
Builder and Developer sales and consulting

Memberships:

National Association of Realtors (NAR)
Minnesota Board of Realtors
Minnesota Association of Realtors
Minneapolis Area Assoication of Realtors
Residential Association of Realtors
International Council of Realtors

Business Philosophy:

When you're buying or selling real estate, Diane believes you should not settle for anything less than what exceeds even your expectations, and she goes to work to make this happen.
We recognize the importance of widespread networking and using innovative marketing techniques in the sale or purchase of real estate.
We strive to deliver a positive experience for every customer and are dedicated to the success of your housing transaction.


Letter of Recommendation(A)
"Please allow this to serve as both a recommendation and an opportunity to contact me personally as a personal reference for Diane Brezniak. I serve as CEO and have been involved in running companies for many years. As a result, I have moved a great deal and have extensive experience in dealing with relocation services and real estate professionals. As a testimony of her energy, drive and entrepreneurial qualities, I would like to relay my personal experience. After I took temporary residence in the area, Diane met me at all hours of the day and evening to look at homes. Due to her persistence, she found us a beautiful home. Even with a corporate agreement with a competing broker that would have saved our company money, we purchased our home from Diane. As someone who has run multi-billion dollar companies for many years, I can tell you this young lady is a sure bet for any company looking to further their business and improve their performance".
- Mr. Covington

Letter of Recommendation(B)
"Diane is a tireless expert in the real estate field. Diane is excellent at understanding her customers needs and not allowing market forces to lead to unproductive results. Diane is always prepared and has detalied information to work from and towards."
- Mr. Rotelle

"When we started working with Diane, we noticed the difference right away. Diane eagerly put fourth the effort to look at all the new listings in our price range. She also knew that she needed to challenge our assumptions once in a while by throwing in something that was a little outside our parameters. After several weeks of looking with no success, Diane kept counseling us to be patient and that we would eventually find something that fit.
Diane's tenacity eventually paid off when she found us a great house on its first day on the market (and no for sale sign in the yard!) in a great neighborhood. We couldn't have done it without Diane. We'd recommend her without reservation."
- Mr. Morgan

Letter of Recommendation(C)
"Choosing Diane as my Realtor was my best home buying decision. She is extremely personable, friendly and the consummate professional! Diane is extremely knowledgeable about the real estate industry, and goes above and beyond the call of duty. While some agents conform to a strict 9-5 working schedule, Diane's schedule is always tailored to meet her client's needs seven days a week".
- Dr. Derrick Artis
"In my experience working with Diane, she has always demonstrated high integrity and professionalism. She's combined those invaluable traits with a genuine interest in our needs and interests. You can't go wrong with Diane."
-Anderson family

"Diane was a detail oriented Realtor who considered the needs of her clients above everything else. She managed her files well so that preparing for closing was a simple process. She was a strong advocate for her clients, and as such, I would not hesitate to recommend her as a Realtor in the Twin Cities."
-Mrs. Jones