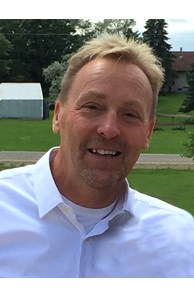 Branch Vice President
Email

rjestes@cbburnet.com

Phone
Office
Where Awesomeness Happens...
More about Rick Estes
Forging a path in MN & WI real estate!
You need a positive, helpful partner for a successful career in real estate
Trusted resource for answers about the process
Award winning and superior inter-national brand
Expertise, hands-on support and training
Strong collaborative and fun office environment
Market leader for Agent Support Services
Industry leading ancillary service providers (mortgage, title and warranty)
As the Branch Vice-President of the Shoreview/North Oaks office I believe that our office offers a collaborative friendly culture that flourishes through teamwork and an energized atmosphere. As a manager I strive to offer my agents the same quality service that helped me become a successful agent with a strong list of referral clients. My agents never give a second thought to contacting me for assistance, anytime because they know that I am dedicated in supporting them as they build relationships, sell homes and develop a business model they can be proud of. I bring a wealth of knowledge and expertise about buying and selling real estate in the Minnesota and Wisconsin markets. It's not the same everywhere, so you need someone you can trust and that is eager to serve you and doesn't compete for business with the agents in his office.
Technology
Coldwell Banker Burnet is a proven leader in the area of real estate technologies. As a home buying or selling customer, you can be confident that we will employ the most current technological tools to successfully market your home or make your home search an efficient process. This includes our proprietary HomeQuest property search software, our Home Info Line, the HomeBase InTouch system as well as our strong web presence. Independent agents affiliated with Coldwell Banker have access to one of the largest number of technology tools in the industry.
Industry Affliations
Member of the St. Paul Area Association of Realtors
Member of the Western Wisconsin Association of Realtors
Member of the Minnesota Association of Realtors
Member of the Wisconsin Association of Realtors
Member of the National Association of Realtors

Professional Experience
Licensed since 2002
Licensed in Minnesota and Wisconsin
CDPE, Certified Distressed Property Expert
Specializing in assisting first time home buyers achieve their dream of owning their first home. I also do extensive work in listing and selling distressed homes.
Real Estate Questions:
If you have ever given any thought to obtaining your license to become a realtor...we should talk today! Don't miss this great opportunity to affiliate with a leader in the field and the market.
If you have questions in buying or selling a home in the Minnesota or Wisconsin market, give me a call and I would enjoy meeting with you.