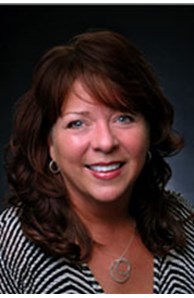 Sales Associate
Email

Kathy@cbburnet.com

Phone
Office

Plymouth

4100 Berkshire Ln, Plymouth, MN 55446-3813
Connect with Kathy Opheim
More about Kathy Opheim Johnson
Who is Kathy Opheim Johnson?

I am a Minnesotan by birth and upbringing! I grew up in Eden Prairie; after high school I attended Gustavus Adolphus College, receiving a B.A. in business and economics. Afterwards I moved to San Antonio and got my first "real" job in sales. Eventually I moved home got my start in the advertising business. I worked for several TV stations eventually national advertising rep firms for about 12 years. In 2001 my husband and I discussed investing in real estate and the next thing you know a new career was born! My dad has been in real estate since 1973 and my brother and sister followed me into the business, so I guess you can say it's in our blood! I love helping clients realize their dreams-whether buying that first house, dream house or getting top dollar for their listing; it's very rewarding.
Since 2006 I have been licensed in Wisconsin as well as Minnesota and I also have done some commercial work, mostly buying and selling of businesses.
Services Available

Coldwell Banker Burnet and Kathy Opheim Johnson deliver a true one-stop-shopping opportunity for home buyers and sellers. These services include the professional coordination of the home search, home staging property marketing, negotiation of purchase or sale and details of closing. For properties of special merit, we offer the unique resources of our Previews-Distinctive Homes Division. I have been licensed in Wisconsin, as well as Minnesota for the last five years. I also do some commercial work, specifically listing and selling businesses.
I also offer marketing assistance through the Urban Lifestyles New Homes Division, home financing through Cross Country Mortgage as well as Guaranteed Rate Affinity, title insurance and closing through Burnet Title and the services of Burnet Insurance, Burnet Relocation and Burnet Property Rental Resources. Truly one stop shopping!
Business Philosophy

My business philosophy is simple: I strive to deliver a positive experience for every customer. This is accomplished through the collaborative efforts of the many members of my team who are dedicated to the success of your housing transaction. With a buyer it starts out with learning about you – what are your wants and needs? What is more important, an extra bedroom or the "perfect" location? Really taking the time to listen to my buyers makes for a great experience for both of us. The same thing can be said for listing clients. Taking the time to really listen is a strong point of mine. Working a great marketing plan, many years of staging expertise and much, much more help those houses to seller quicker and for more money. For more than 18 years, I've been getting high marks from my home buying and selling customers in Minnesota and western Wisconsin. It is my plan to continue this tradition and I look forward to serving you.
Technology
Coldwell Banker Burnet has always led the way in emerging real estate technologies. As a home buying or selling customer, you can be confident that we will employ the most current technological tools to successfully market your home or make your home search an efficient process. This includes our ever changing and up to date listing concierge services, our robust Internet marketing presence and our RealVitalize program that will help you get your house ready for sale without a huge upfront cost!
More about Kathy

In addition to the information in my bio, I have a number of interests outside of real estate. Some of my favorite past times have the word "ski" in them! I love to waterski, and I also enjoy downhill and cross country skiing. I also love teaching young kids how to snow ski. In the warmer seasons I love to bicycle, walk, boat and have been practicing my SUP (stand up paddle) skills. I enjoy volunteering when I can - Feed My Starving Children, Ronald McDonald House and various animal shelters and rescues to name a few.
One of my best friends is a 4 legged guy named Rocky! He's a seven year old golden retriever and he's a doll. My significant other and I decided to do volunteer work for RAGOM - Retrieve a Golden of MN two summers ago after losing our beloved 17 year old fur baby named Buddy. Rocky was our third foster dog and when he arrived I knew right away that I wouldn't be able to give him up! It's very rewarding to help these "rescue" dogs find new, permanent homes!
Other than that, when I'm not selling real estate I love just hanging out with my family & friends, trips to the cabin, boating in the summertime and travel when I can!