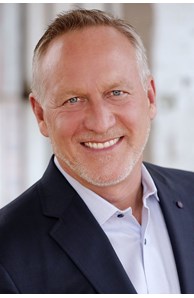 Branch Vice President
Email

thuglen@cbburnet.com

Phone
Office

Rochester

140 Elton Hills Lane NW, Rochester, MN 55901
More about Tim Huglen
Business Philosophy

Coldwell Banker Burnet's business philosophy is simple: It strives to deliver a positive experience for every customer. This is accomplished through the collaborative efforts of the affiliated Independent Sales Associates and our employees who are dedicated to the success of your housing transaction. For more than 40 years, Coldwell Banker Burnet has been getting high marks from home buying and selling customers in Minnesota and western Wisconsin. It is our plan to continue this tradition and Coldwell Banker Burnet looks forward to serving you.Professional Experience



Professional Experience
Tim was licensed as a real estate agent in 1985 at the age of 22. Since interest rates were 13% when he decided to start his new career, few people were supportive of his decision to quit his full-time job and jump in head first. He sold 18 homes in his first year and never looked back.
In fact, in that first year, he learned that he enjoyed sharing his success with other agents in the office as much as he enjoyed his own success. Tim knew in his first year, that he would someday manage an office of his own. That day came in 1995, due to the deteriorating health of the managing broker; he became a Broker/Owner of a successful Coldwell Banker Franchise in Burnsville & Edina. With 2 offices and over 45 affiliated independent agents, he and a business partner operated the company until 1998, when Coldwell Banker purchased Burnet Realty and as a result, purchased the franchise. Tim and the agents were now affiliated with a very successful real estate powerhouse, Coldwell Banker Burnet.
Early in December of 1999, he was asked by his SVP, Al Iverson, if he would be willing to relocate outside of the Twin Cities. He wasn't very excited until he found out it was Rochester. After years of frequently traveling through Rochester on his way Pheasant hunting in Harmony & Iowa, he always told friends that he wished that he worked for a company like IBM that would transfer him to Rochester. That wish came true on January 4th, 2000 when he became the new Branch Vice President of the Rochester office of Coldwell Banker Burnet. Tim has grown the Rochester office to be one of the top 5 offices in per person productivity. Though his title is Branch Vice President/Broker, he is really a "real estate strategy coach".
Diploma-Integrity Coaching®
Certified Integrity Selling® Facilitator
Personal Background
Tim resides in Rochester with his partner Barbara and 7 Brittany Spaniels. Tim and Barbara have a blended family of 7 grown children. 2 real estate agents, 2 nurses, 1 electrician, and 2 college students. Tim grew up in Apple Valley, MN and he and his teammates believe that they started the wresting dynasty at AVHS with a second-place finish in 1980. He has been in sales for just about his entire life. Starting out with a paper route at 12 yrs. old he enjoyed the interaction with customers for over 3 yrs. Tim believes that experience of face to face selling and even having to collect money led him to develop a passion for sales. Tim worked for Knox Lumber in Burnsville for 5 years, sold cars for 1 year, and then realized that real estate was his true passion.
Tim's other passion is breeding, raising, training, and competing with his Brittany Spaniels. They compete in horseback field trails across the Midwest and southern part of the country. Two of his dogs, Wilson and Chip are currently potential national champion hopefuls. He and Barbara have been breeding their dogs over the past 6 years and have had 10 litters of puppies. Tim also enjoys boating, and cooking (Grill Master).
Services Available

Coldwell Banker Burnet delivers a true one-stop-shopping opportunity for home buyers and sellers. These services include the professional coordination of the home search, property marketing, negotiation of purchase or sale and details of closing. For properties of special merit, Coldwell Banker Burnet offers the unique resources of our Previews-Distinctive Homes Division. Marketing assistance is offered through the Urban Lifestyles & New Homes Division, home financing through Guaranteed Rate Affinity, title insurance and closing through Burnet Title and the services of Burnet Insurance, Burnet Relocation and Burnet Property & Rental Resources. Technology

Coldwell Banker Burnet has always led the way in emerging real estate technologies. As a home buying or selling customer, you can be confident that we will employ the most current technological tools to successfully market your home or make your home search an efficient process. This includes our proprietary HomeQuest property search software program and our robust Internet marketing presence.Mission Statement

Since 1973, Coldwell Banker Burnet has been guided by a set of principles. Over the years, they have been modified to reflect a changing environment, but the basic mission has remained the same. Our Mission is: To create and promote positive experiences for our customers and communities. To create and promote opportunities for personal growth. To create and promote change and innovation. To create and promote a fun, fulfilling and respectful environment.