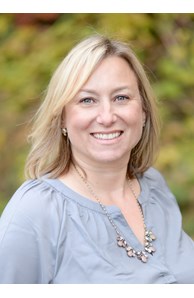 Sales Associate
Email

eltangen@cbburnet.com

Phone
Office
More about Eva Tangen
Designations
ABR- Accredited Buyer Representative
SRES- Seniors Real Estate Specialists
CRS- Council of Residential Specialists ( only the top 4% of Realtors)
Certified Relocation Specialist
About Eva
Since becoming a Realtor in 2001, Eva has earned a reputation for going above and beyond and delivering superior customer service.
Eva grew up locally and lives in Minneapolis with her husband Jeremy and two young children, Phoebe and Walter.
Eva brings a unique and refreshing approach to her work in real estate. She believes that the experience of buying or selling a home should be fun, exciting and rewarding.           
1.   YOUR LIFE IS FULL OF EXCITING POSSIBILITIES.
Your real estate options should reflect that wealth of potential. As your partner on this journey, I'll share my expertise and experience to help you progress toward your big dream.
 2.   EVERYBODY DESERVES A HOME THEY LOVE.
No matter your personal challenges or how you've been treated in the past, I will consistently demonstrate through my actions that your desires and goals are important to me.
 3.   THIS EXPERIENCE SHOULD BE FULL OF POSITIVITY AND EXCITEMENT.
I'm genuinely enthusiastic about the empowerment that owning real estate can bring, and I love being a coach who supports and celebrates your achievements. Even if we face some setbacks along the way, we'll do it together and with a sense of humor.
 4.    AN AUTHENTIC RELATIONSHIP WITH YOU IS IMPORTANT TO ME.
I derive a great deal of pleasure and strength from collaborating with you and playing a supportive role in your life. It's important to me that you feel heard and understood.
 5.    TAKING ACTION IS EMPOWERING.
Even taking that one first step will get you closer to achieving your goals and to your definition of success. I can help you to take action too. I'm always ready to say: "Let's get started!"
Success Stories
Thank you so much for everything you have done for me!! You have been a great friend and you have been so patient with me! I don't know what I would have done without you. Thank you so much. - Love, Stephanie
Eva is a fantastic agent that I would definitely recommend to anyone. She has a very personable approach to business and shows a lot of interest in helping you find a home. - Cory and Karla
Eva seemed willing to go the extra mile to explain this to a rookie like me. Willing to answer any question any time. - Glen
Eva made a great deal of effort in keeping us up to date with what needed to be done right away and reminding us to return paperwork promptly. With our crazy schedule it greatly increased our chances of completing this sell.  Eva knew we were in a financial bind and relayed that to the buyer on things he wanted us to do but couldn't. I thought that was very helpful.-David and Shannon   
Eva Tangen went above and beyond our expectations in locating and obtaining our new home. We would like her and her company to know what a great associate they have. Thanks again Eva, Tim and Diane 
Eva Tangen was excellent! She is so personable, dedicated to her clients, and helpful. I knew I could count on her and ask any questions. - Marie 
She lives in the neighborhood where we were selling and she often stopped out to check on our property for us. She was just overall very flexible, reliable and attentive to our needs and wants.  I found Eva Tangen while I was experiencing a lot of frustration with an agent from another company. I canceled the existing contract and then began working with her. She gave great input and advice and never bad-mouthed our previous realtor. Very professional. After struggling for months, we made key adjustments and put the house back on the market. It sold in one weekend. - Jana and Marti
We interviewed several agents. Eva was well prepared, knowledgeable about our house and neighborhood, full of good ideas to get our house ready, and just delightful to work with. - Maggie and Lana
We wanted to say Thank you for your work and wily wit during our home transition! We are very happy with how everything went and so glad we chose you. Please keep up your worthwhile work and making people happy! Here's to peace and bright futures. - Love, Becky and Jeremy
We would recommend Eva's services to anyone buying or selling a home. We trust that she would treat any of her clients the way she treated us. She offered undivided attention to the details big and small. We just wanted to express our gratitude for such a superior experience.  Thanks again. - Lisa and Sam
You have been a joy to work with- Carla and I are lucky to have found you! I hope we can work together on the next one! - Carla and Tina
Thanks you so much for always working so hard for me and Maggie…I can't thank you enough for all your work and all the attention to every detail! Thank you so...- Margaret
Volunteer/Community Work
Hamline Midway Elder LAH/BNP
Habitat for Humanity
Mentoring through Women Venture
Meals on Wheels
Minneapolis Public Schools
Hiawatha-Howe PTO member
St Peders Lutheran Church