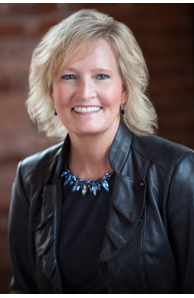 Branch Vice President
Email

TAngell@cbburnet.com

Phone
Team
Office
Designations
Accredited Buyer Representative (ABR), e-PRO
More about Tina Angell
Business Philosophy
Tina has a passion for the business as indicated by her involvement and volunteering in the industry and with her pursuing her Master's degree in the trade - Real Estate. Tina takes pride in educating, developing and motivating new and experienced independent agents to help them reach their own professional goals. As a non-competing manager, she offers resources, education, technology, administrative support, and business coaching to help agents reach the next level. Tina is committed to keeping up with the latest education and technology while advancing her skills and knowledge of the industry.
The Highland Park office is a supportive, positive, fun, and welcoming culture where all affiliated independent agents and staff feel engaged and upbeat. It is a growth-oriented philosophy where independent sales associates work together and support one another to build and improve themselves.
Our Service Areas:
The Highland Park office is uniquely centrally located in the heart of the Twin Cities metro area. With its central location, our sales associates serve the Twin Cities area, focusing both on Saint Paul and Minneapolis and the surrounding areas.
Our Office Areas of Expertise:
Residential
First Time Home Buyers
Townhomes / Condos / Twinhomes / Coops
New Construction
Commercial
Investment
Multi-Family
Lots & Land
About Tina Angell
Tina (Graham) Angell has been with Coldwell Banker Burnet since 2002 and is a licensed broker. She is currently the Branch Vice President of the Highland Park office in St. Paul. Prior to Highland Park, Tina was the Director of Training and Agent Development for 4 years and prior to that was the Branch Vice President and managed the Coldwell Banker Burnet Crocus Hill office for 5 years. Tina's knowledge of sales, leadership, and customer service has shown proven success with achieving the highest national honor of President's Council.
Prior to her real estate career, Tina worked at West Group (now Thomson Reuters) for 10 years in computer programming managing a staff of 20+ programmers, and worked at State Farm Insurance for 5 years as a programmer analyst.
Tina is an active devoted mom (amazing boys and a lovable lab) and resides in Woodbury with her husband, John, who is also a licensed Realtor. Tina loves spending time with family and friends - golfing, boating, snowmobiling, and participating in any activities that involve their boys and their lake home 'up north' – both in the summer and winter.
Recommendations:
It has been a privilege to work closely with Tina Angell over the past 15 years. She has served in various leadership capacities for Coldwell Banker Burnet including 4 years as the Director of Training and Agent Development and 10 years as a Branch Vice President of the Crocus Hill Office and currently, the Highland Park Office. Tina's knowledge of sales, leadership and customer service has shown proven success and she achieved the prestigious President's Council for NRT. Tina was asked to serve on a National Women's Advisory Council for Realogy. Tina's passion for our business is clearly illustrated by her volunteering and outstanding involvement with the St. Paul Area Association of Realtors where she has twice been honored with the Distinguished Service Award and is currently SPAAR's President. Tina is a thoughtful, sincere and caring leader who takes pride in educating, developing and motivating others to reach their own professional goals. ~ Robin Peterson, President Coldwell Banker Burnet
Tina is a high performing professional with a strong drive to always enhance her knowledge and skills. She has a work ethic second to none. Her expertise in real estate and management are top notch. I highly recommend her.
~ John Fridlington, CEO, St. Paul Area Association of Realtors
Tina Angell is the best! Not always easy to say about someone, yet for her it is so true.

I have had the opportunity to witness Tina's professionalism and leadership as a member of the Saint Paul Area Association of REALTORS' Board of Directors and most recently in her role of President. In that capacity, she engages people in deliberation of issues and seeks out the opinions of others for resolution. She is a superb listener and has the uncanny ability to distill information and feedback, in order to reach a consensus of action.

It has also been a privilege to work with her at Coldwell Banker Burnet's Highland Park office where she serves as the Branch Vice-President. What is so evident about Tina is her caring and concern for the REALTORS working from that office or any Coldwell Banker Burnet office, whether seasoned with many years of experience or new to the business. She truly cares about everyone's success and shows this through her mentoring, training and excellent advice on matters ranging from difficulty with transactions, growing ones business to how you can achieve "work-life" balance. And yet, at the same time, Tina is always interested in learning and continuously finding ways to improve her skills and knowledge of the industry.

Tina Angell is a dedicated leader, a professional, a motivator and it is an honor to know her and work with her. ~ Patrick Ruble, Manager Associate
Tina Angell lives up to her very fitting last name. I was a new agent in 2015, which was a major career move. Getting started was not easy, but with Tina's guidance and coaching I was able to maintain the motivation I needed to create a career I love. I owe much of my success to her generous and selfless mentorship. I can honestly say that I consider myself very fortunate to have her as my branch VP and trusted friend. ~ Jenna Kuehlwein
Tina Angell is a supportive manager even as she holds me accountable to my goals as a realtor under her brokerage supervision. Tina's leadership style is to include others, boost morale, take responsibility to get things done and follow through with great problem solving skills. Her leadership of the Saint Paul Area Association of Realtors is moving the reputation our profession forward. She knows the value of community engagement and encourages realtors to volunteer. Tina is a role model for our office and company. ~ Anita Hill
Education | Association Positions | Awards
· Bachelor of Science degree from Illinois State University
Major: Business Administration; Minors: Accounting, Finance, and Computer Science
· Currently Attending the University of St. Thomas Pursuing Master of Science Degree in Real Estate
· Realogy Women's Advisory Council (2013 - 2018)
· St. Paul Area Association of Realtors:
President (2017) | President-Elect (2016) | Treasurer (2015)
Board of Directors (2011 - 2018) | Executive Committee (2012 - 2018)
Communications Committee (2012 – 2018) | Finance Committee (2015-2016)
· Minnesota Association of Realtors:
Professional Standards Committee (2010)
· National Association of Realtors:
Member Communications Committee (2014 - 2016, 2018)
Consumer Communications Committee (2017)
· Distinguished Service Award (2011 & 2013)
· Major Donor for RPAC (2013, 2014, 2015, 2016, 2017, 2018)