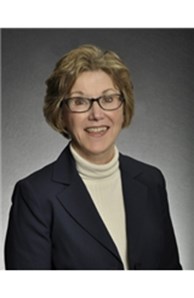 Sales Associate
Email

jadonnelly@cbburnet.com

Phone
Office

Stillwater

2510 W Curve Crest Blvd Ste A, Stillwater, MN 55082
More about Janis Donnelly
PERSONAL INFORMATION
Lives and works in the St. Croix Valley
Licensed in both Minnesota and Wisconsin
Member of the Stillwater Sunrise Rotary
Volunteer at Lakeview Hospital
 I have been a Realtor since 1995 and have been able to achieve and succeed. One of my strengths is being able to consistently communicate with clients. negotiate very skillfully, solve problems that arise during transactions,  get the deal done and still have fun along the way. From my background and experience in public education I have developed the ability to work with a variety of people.    My special talents include developing creative marketing materials, keeping up to date with technology, being the go-to detail person and having very good organizational skills.
EDUCATION
Graduated from Gettysburg College in Gettysburg, PA with a BA degree in History and English and Secondary Education
Former public school educator
Graduate of Pro-Source earning a Real Estate license
Licensed in both Minnesota and Wisconsin
Services Available
SERVICES
In order to be successful and have longevity in the real estate business, it is essential to have certain basic systems in place. I have the ability to deliver services to my clients that ensure smooth and seamless transactions. One such service involves creatively marketing property so that "your" home stands out from all the others on the market. Another invaluable service I provide is access to a tried and true list of resources that includes experienced loan officers, stagers, inspectors, roofers, plumbers, electricians and closers. Finally I offer negotiating skills---the skills that make the deal come together so that in the end the buyers are happy, the sellers are happy and everyone walks away feeling really positive about the whole experience.

Business Philosophy
BUSINESS PHILOSPHY
My business philosophy is very simple. My goal is that every customer have a positive experience both when buying and selling a home. By understanding the unique needs of the market, I can help reduce the stress and anxiety that can accompany a major move. In order to achieve a smooth transition, I have compiled a wealth of resources for the benefit of my home buying and selling customers in Minnesota and Western Wisconsin. Whether it be a first time move or downsizing or re-locating or just looking to move closer to family and friends and have access to recreational activities, always, always…my clients are Number One and I will be there with them every step of the way.

Technology
TECHNOLOGY
Coldwell Banker Burnet prides itself as a company that is always up-to-date with the most current technological tools to successfully market your home or make your home search an efficient process. We have a very strong internet presence and studies show that 89% of buyers use the internet when they are looking for a home so we can help home buyers search online for their dream home anytime, anywhere with exposure 24/7. Buyers and sellers both can benefit from our Home InfoLine which is mobile phone access to property information. The unique ID allows buyers to access property information that sends a text message delivery of photos to a buyer's cell phone. This option can instantly connect buyers to us as the listing agents as well as connecting to a loan officer to get mortgage information…one stop shopping!

Mission Statement
MISSION STATEMENT
Coldwell Banker Burnet has long been guided by a set of principles. Over the years they have been modified to reflect a changing environment and remain current, but the basic mission has remained the same. Our mission is to create and promote positive experiences for our customers, to create and promote opportunities for personal growth, to create and promote change and innovation and to create and promote a fun, fulfilling and respectful environment.

AWARDS
Certified Open House Specialist
Mature Moves Specialist