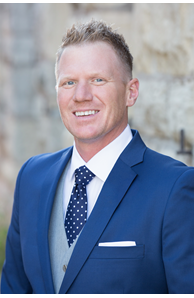 Senior Vice President
Email

bbolier@cbburnet.com

Phone
Office

Woodbury

576 Bielenberg Dr Ste 100, Woodbury, MN 55125-1416
More about Brian Bolier
About Brian Bolier:


When you combine business acumen, passion and energy you have the core ingredients of a dynamic leader, Brian Bolier, the Woodbury Coldwell Banker Burnet branch vice president. Brian has been helping affiliated Independent Sales Agents navigate through many challenging and changing residential real estate markets. Licensed in both Minnesota and Wisconsin this real estate leader has a distinctive approach to managing day-to-day activities, motivating and inspiring award winning independent agents in creating individual success systems through his education and development programs. Due to Brian's entrepreneurial background, he looks at the business of real estate different than others. Where Brian excels is in offering independent agents development opportunities to help them to be profitable business owners first and real estate agents second.
Business Philosophy:


Brian has a passion for and takes great pride in developing, educating and motivating newly licensed and experienced independent agents affiliated with the office to help them reach their own specific professional goals. As a non-competing manager, he offers resources, education, technology, administrative support and marketing that the independent agents can use to the next level. By staying on top of technology and trends, Brian puts himself in a position to educate the agents for success. Brian gets a lot of satisfaction from watching them succeed and grow their business.
He creates a positive, fun and energetic culture that is open to change where all independent agents and staff feel engaged and upbeat. Working as a growth-oriented group is Brian's mission, where independent agents work together and support one another to build and improve themselves and their businesses constantly. Providing stellar customer service is top priority.
Areas of Service and Expertise:


Areas of Service:
The office primarily serves the East Metro of the Twin Cities and Western Wisconsin.
Community Service:
Giving back to the community has always been Brian's priority. He is currently on the board of the YMCA and is a member of the Chamber of Commerce in Woodbury. Brian is constantly involved in fundraising for many great organizations across the twin cities.
Areas of Expertise:

Residential Sales Specialist
Customer Service Extraordinaire
Education and Development
Business assessor and builder
Serial entrepreneur
Work-life balance and time management skills
Technology:

Coldwell Banker Burnet has always led the way in emerging real estate technologies. As a home buying or selling customer, you can be confident that we will employ the most current technological tools to successfully market your home or make your home search an efficient process. This includes our proprietary HomeQuest property search software program, our Home InfoLine interactive voice response system that allows consumers 24-hour access to information on all Coldwell Banker Burnet single-family residential properties, and our robust Internet marketing presence.Testimonials:


Testimonials
· "Brian is the epitome of a devoted sales, people and organizational manager. He is conscientious, consistent and always is seeking personally to, and guiding his agents and staff to grow and develop. He is patient, yet firm - and has earned the trust and admiration of his office and his colleagues in leadership at Coldwell Banker Burnet. Indeed as well, he is a loving and dedicated family man! I recommend Brian, proudly."
-Michael Hoffman - 612.360.4605
The Woodbury office location has turned out several top producers, many under the guidance of Brian Bolier, the branch manager. His personal, hands-on approach and genuine care for the well-being of his agents has produced a strong following and is one reason why it's important to choose the right team . Here's what some agents have been saying:
· "Brian Bolier has been an excellent coach, attitude doctor, mentor, and problem solver for me. My business has shown steady growth these last 3 years, even in this harder than usual market, while working with him." -Dave Rakowczyk – 651.334.8286
· "Working in the real estate industry is more than just having a business card with our picture on it and a trunk full of open house signs. It's about owning and operating a professional real estate business. What I appreciate about Brian Bolier, our branch vice president, is his business background and focus on that entrepreneurial spirit. Through his mentorship, high energy drive and business minded coaching, he inspires me to run my real estate business in a manner that not only meets my goals but consistently exceeds my client's expectations!" - Jeff Baechler – 952.388.8010
· "Being a part of Coldwell Banker Burnet has been a positive growth experience. The knowledge, education, experience, and coaching has helped me grow my business in a challenging market. Our office culture is fun, innovative, and pushes us to better every day. The support from my colleagues has been phenomenal, and I have grown some lasting friendships from being a part of this office." - Aundrea Paskett – 651.235.0868
"I feel very fortunate to work for Brian Bolier. His energy, enthusiasm, and support have kept me going throughout my career in Real Estate." - Tara Welch – 651.592.8720 Woodbury Office Mission Statement:


As the premier real estate company in the Woodbury area, Coldwell Banker Burnet commits to provide opportunity for personal growth, encourage change and innovation, and offer a fun work environment. With an emphasis on true customer service, attention to detail and professionalism, customer wow will be a focus.

As a real estate community, Coldwell Banker Burnet strives to stay on top of the market by consistent and relevant education. Our commitment to the community is to gain long-term repeat customers that become advocates for us and consider COLDWELL BANKER BURNET their real estate resource for life. Because of our long-term commitment to our clients and the community, they are ensured to have knowledgeable representation with consistency.

If you would like to talk about an affiliation with Coldwell Banker Burnet, please contact me or visit www.eMetroAgent.com for more information