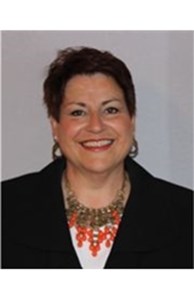 Sales Associate
Email

kagarske@cbburnet.com

Phone
Office

Woodbury

576 Bielenberg Dr Ste 100, Woodbury, MN 55125-1416
More about Karen Garske
Business Philosophy
Home is where your story begins...
It is my philosophy that our homes should be a place where we can come together to share successes and hardships of the day. Where we encourage each other, love each other, and revitalize our souls. It should also be a place where family and pets can relax and have their own space to rejuvenate and rest.
Your home should express who you are and what is important to you. With that being said, it is my goal to search, find and negotiate the house that meets your needs at the same time keeping you updated on all the information as it comes along. It is my intent to make your transition as smooth as possible whether your renting, moving into a home, or downsizing.
Coldwell Banker Burnet gives me the tools to accomplish these goals. Our Concierge service can help you every step of the way from resources, to packing, and even changing your utilities. PHH can get you through the mortgage process and Burnet Title will take the worries out of closing. This is truly a one stop shopping experience with YOU in mind.
I will guide you through the maze and get you to the other side.
Areas of Expertise
There is more to selling a home then just doing the paperwork. What does home mean to you?
It is important to find the right home for you and/or your family. Does the home flow in a way that suits your lifestyle? Are there things in the future that you should consider? I am able to help you determine whether any work that may need to be done is something for the do-it-yourselfer or if you need to seek professional help. I can also see past paint color, furniture, etc. and help you visualize the true layout of a home. It may be just the home you were looking for.
With over 25 years of Interior Design and working side by side in renovation projects, I have the knowledge to understand what may or may not be the best option for what you are seeking.
Interior Design can be different for each of us. Great design is using your decorating style to create a space that is not only functional, but also creative. I will encourage you to expand your comfort zone. Whether your style is traditional, contemporary, or rustic through the use of texture, pattern, fabrics and color, I can create a place that builds a sense of relaxation, tranquillity, energy and vitality.
A place where YOUR STORY can begin and grow with memories that will last through the generations.
Personal Background
I grew up on a resort in northern Wisconsin. Work, Work, Work! Fun, Fun, Fun!
Married and had 3 successful, beautiful children who have given me three wonderful, adorable grandchildren.
I have worked closely with special needs children.
My hobbies are gardening, scrapbooking and cooking.
The love of interior design has lead me to creating outdoor rooms through landscaping which adds visual space to any home.
Animals have always played an important part in my life. Over the years I have had big dogs and little dogs, cats, horses, birds and fish. I currently have a shih tzus now. I enjoy taking them for walks and going to dog parks.