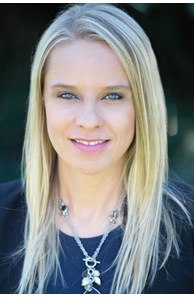 Sales Associate
Email

Tiffany.Otte@cbburnet.com

Phone
Office

Woodbury

576 Bielenberg Dr Ste 100, Woodbury, MN 55125-1416
Connect with Tiffany
Awards

International Sterling Society Team
More about Tiffany Otte
About me
Mission Statement:

I will use my skills and network of professional colleagues to assist buyers and sellers through strategic real estate transactions. Innovation, creativity and technology will empower clients to make their experience personal and ensure complete customer satisfaction.  I will always "over-deliver" to exceed client expectations by sticking to my core values: Respect, Compassion, Hard Work and Integrity.  
Bio: 
Tiffany Otte and her husband own a general contracting construction company, ROC Home Pros.  The couple met when Tiffany began her career in the Materials section for the Minnesota Department of Transportation.  One of the conditions of her employment in the materials testing laboratory was to get her Commercial Driver's License and learn to plow snow.  Tiffany had never dreamed or desired to operate any sort of heavy equipment but she is also one that is willing to take on a challenge.  After successfully passing the written and road tests she was sent to Camp Ripley for the annual Snow Plow Operator Training.  Ryan happened to be one of the trainers.  The couple hit it off instantly and has gone on to do some very exciting things in the housing industry.
Tiffany has teamed up with Coldwell Banker Burnet – Woodbury and specializes in working with sellers to get their property ready for listing and buyers that find a property they love but needs changes.  ROC Home Pros specializes in small repairs to full renovations.  This husband/wife contractor/agent duo combines their love of real estate, creative talents and field experience to put their clients at ease with a customized plan to make their home buying and selling experience like at trip to Disney World.
Services:
Coldwell Banker Burnet
Guaranteed Rate Affinity
Burnet Title
Burnet Relocation
Previews® – Distinctive Homes®
Home Resource Center / Concierge
Rental Resources
NRT Insurance Agency
Home Protection Plan
Moving Services
Staging
Photography
ROC Home Pros (BC#702585) Services:
Remodeling and additions including:
               Kitchens
               Bathrooms
               Trim and doors
               Paint
               Custom closets 
               Decks and porches
               Tile
               Flooring
About me:
I live my life with these simple rules:
If you want it – work for it.
If you don't like it – change it.
Help others do the same.
Places I have lived:
Dairy farm – Nodine, Minnesota
Army barracks – Ft. Jackson, South Carolina
College dorm – LaCrosse, WI
Multi-unit rental - Winona, MN
Single family rental – Rochester, MN
New construction in a cul-da-sac – Stewartville, MN
Hobby farm – Randolph, MN
21st floor condo – St. Paul MN
Hobbies:
Travel
Cooking
Watching Vikings football and HGTV
Keeping up on current events
Professional Experience and Licenses:
Real Estate Agent – Coldwell Banker Burnet
General Contractor – ROC Home Pros
Office Manager – Minnesota Department of Transportation
Class B Commercial Driver's License
Bituminous Plant 2 Certified
Nonprofit Board – Secretary, Randolph Trailblazers

I LOVE REAL ESTATE AND RENOVATIONS.  From tiny condos to single family homes, it is my passion to get my buyers the home of their dreams.    If we need to get creative because of challenges in the market place, I am not afraid to roll up my sleeves and get to work.  It is truly rewarding to have the vision, skills and resources to be able to completely transform a space to suit the budget, function and style for a client.  When I work with sellers, it my mission to get the help get the property ready for the market to bring serious buyers.  Repairs, decluttering and staging are just a few more tools in my nail bag!