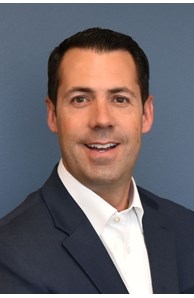 Manager
Email

jason.pashia@cbgundaker.com

Phone
Office
As you will see in my Bio, I have a passion for Real Estate. I hope that as you read through my value proposition & experience- you might see how it could benefit your needs!
Connect with Jason
Designations
At Home with Diversity Certification (At Home w/Diversity), Luxury Property Specialist (Luxury Specialist), Residential Real Estate Specialist (RRES), Short Sale and Foreclosure (SFR)
More about Jason Pashia
Service Areas and Specialties


bull; The Chesterfield West office is conveniently located off Highway 40 Long Road at 111 Chesterfield Towne Centre, Chesterfield, Missouri 63005. This vibrant Chesterfield Valley location is in an area of rapid growth and serves the entire St. Louis Metro Area.We prdir Our team of agents are highly trained to market homes, attract buyers, effectively helping you identify the right home and guide you through the processes from start to finish. We pride ourselves on setting proper expectations, providing clear communication, strong listening skills, and providing educated guidance to assist you in obtaining your goals.
bull; CONSUMERS- Whether you are looking for a highly effective Listing Agent to market your home and/or a Buyer's (Selling) Agent to help you find the perfect home to suit your needs- We have you covered! We work with Residential Homes of all price ranges, Villas, Condos, Commercial Real Estate, Vacation Homes, Incoming Outgoing Relocation, Investors, and more!We pride ourselves on professionalism and integrity. We can literally provide you with the best exposure in St. Louis for marketing your home. As a home buyer, we have the resources and support to guide your though the entire process from the home search process to financing, inspections, survey, title insurance, and more mdash; straight through to the final closing of your transaction. We are your one stop to help you accomplish your goal of moving into your new home!
* AGENTS (or FUTURE AGENTS)- Our Management Team is focused on helping Agents live exceptional lives. We do this through our 4 core values:
- PRODUCTION POWER - We are the #1 Real Estate Company in St. Louis. We provide you with an unparalleled suite of tools and resources, numerous locations throughout the Metro to operate, and the most experienced Management team in St. Louis ALL aimed to help you reach YOUR desired level of Production and Earnings.
-COACHING TO CONFIDENCE- The more knowledgeable you are about this industry the more your confidence and abilities grow. We provide more training workshops and opportunities than any broker in St. Louis. We also provide you 24 hour access to Sales Pro, our online learning portal, along with personal one-on-one opportunities with our e-Marketing team and coaching programs with your broker. We provide what YOU need to be your BEST!
-CULTURE OF AWESOMENESS- Simply put, we have an Awesome Culture. Our agents work together and share ideas in a collaborative environment. We also work hard, play hard with contests, CBG Night at the Ballpark, Blues Games, Social functions, working lunches and more designed to support your growth and the pursuit of your goals.
-WEALTH BUILDER- Our competitive compensation program paired with the ability to receive referral rewards and our Relocation partner allows you to generate an income with no limit. In addition, we provide resources to help you plan for the future through retirement savings AND just as importantly, protection through your career to help you safeguard your financial well-being.
Professional Experience


bull; Imagine partnering with a sales manager who from the age of 21 has risen through the ranks of the industry, been a top agent selling hundreds of homes, managed over 10,000 transactions and some of the most successful agents in the industry, and currently manages one of the TOP SALES TEAMS in the state of Missouri! I have given up sales to become a non-competing manager who uses my proven systems and marketing techniques to train highly effective sales associates who know how to sell real estate and provide our buyers and sellers with TOP NOTCH service. My consistent training and coaching programs help keep agents on point and focused throughout their career. You truly can become more effective and more productive in your career with the right team and support.

As a point of reference- Upon taking over the management of my first office (Sunset Hills), within the first year, the average agent's take home earnings increased by over 26%!
Upon being promoted to manager of the Jefferson County Office- I moved my team from the #3 office in the county to the #1 Office in the County within 1 year!
I have Managed the Chesterfield/West County Office since 2010 and have grown the office from the #8 to the #2 Most Productive Office of the #1 Company. We have won several awards for helping our agents produce more business in their first year, than any other office in the company due to not only the training and support we provide BUT the caliber of the trainers providing the instruction. Most of my trainers are currently top agents themselves! If you learn from the BEST you learn the tools and techniques YOU need to become successful!
You and I should set up a time to discuss how my team can help you grow or improve your career and earning potential. Please feel free to call me anytime at (314) 780-1774 for a confidential meeting or email me at Jason.Pashia@cbgundaker.com
Professional Education and Designations


- Non-Competing Manager
- Over 20 years of Sales Experience, the majority of which as a Top Agent in the company.
- Previous Chairman of the St. Louis Association Ethics and Professional Standards
- RRES, SFR, CHC Designations
- Certified Real Estate Coach
- Top Rated Instructor for Coldwell Banker Gundaker and St. Louis Association of Realtors
- Degree in Business Administration
- Broker and Salesperson License
- Member of Saint Louis, Missouri National Association of Realtors
Personal


I have been in the real estate business since the age of 21, after college. I have a very supportive wife, Sarah who is a Neo-Natal Intensive Care Nurse Practitioner. We are the proud parents of 4 children (2 Boys/2 Girls). I play hockey golf when I have an opportunity (which isn't often). I am supremely focused on growing my office team of associates and running one of the top real estate offices in Missouri.