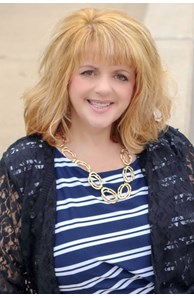 Sales Associate
Email

jill.neisler@cbgundaker.com

Phone
Office
Providing an opportunity for families to grow and flourish.
More about Jill Neisler
If you are looking for an agent(s) who is #1 in listings or sales, we will probably not be a good fit! I will never be #1, but you and your family always will be! I am sensitive to the fact that the home selling/buying process is an emotional time and strive to make it exciting and stress free.
I have been a license agent / broker since 2000 and in 2017, my husband, Hal, also became a full time licensed realtor! We have two grown children and have had the privilege of listing and selling homes as far north as Troy and as far south as Arcadia Valley. We are both FULL TIME agents and specialize in both listing and selling homes. I hold a bachelor's degree from Central Missouri State University, a Master's degree from Webster University and my teaching certification from Missouri Baptist University and have also attended Jefferson Community College and St. Louis Community College at Meramec.
Let us do all the leg work for you. You're busy enough as it is. This is what we do full time - We lose sleep so you won't have to. Whether you are buying, selling, looking, or just curious, we would love the opportunity to be "Your Voice in Real Estate." Click here to schedule your appointment today.
"I am not #1, YOU are!"