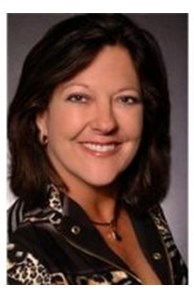 Sales Associate
Email

robin.williams@cbgundaker.com

Phone
Office
More about Robin Williams
Service Areas and Specialties
We have over 50 years of combined experience on the Robin RealTeam. While you're here, click around and explore Saint Louis real estate and St. Charles County communities and find the neighborhood that fits your likes and priorities. You'll find extensive community information, consumer links, school information, free reports, and more.
Buying or selling a home is the most important financial transaction most of us will ever make... that's why it is so important to choose an agent carefully.
But that's only the beginning. Call on us for suggestions on financing, staging a home for sale, improving home values and utilizing new technology to your advantage.
Buyers, you will also find useful information on how to go about selecting a home, making an offer, negotiating, financing, moving, and all the steps in between.
Sellers, this site has information for you about preparing your home for sale, selecting the right agent, pricing your home appropriately, marketing it effectively, going through the inspection processes, and getting a timely market evaluation. EMail Robin@CallRobinWilliams.com Call me at 314-401-0155
Professional Experience
Robin Williams is a former military wife, so she's done her share of buying, selling and moving!
She is an avid golfer and plays in many charity tournaments each year.
She's been a full time realtor since 1989, successfully working with most major relocation companies in the country.
She loves relationship building and keeping her hands in all aspects of residential real estate, from first time homebuyers to properties of distinction as well as acreage.
She is an expert in all facets of real estate, knows the market like nobody else, and has a long track record of success.
Personal
Robin's Clients Say . . .
'Your performance was perfect!' - D. Gast
'Robin knew what I needed more than I did!' - D. Chapman
'Thanks again foy your help in selling our home. Your marketing plan and aggressiveness helped us tremendously.' - D. Hollinrake
'Better than excellent-couldn't imagine anyone doing a better job.' - M. Phelps
'Robin's help and expertise was invaluable in our move. She always went the extra mile, even on small items. I would certainly recommend her again.' - E. Ewing 'You took the ball and ran with it!' - S. Nave
'Robin was the best! She was the agent we wanted to work with!' - E. Nordstrom
'Robin told us how we could improve our home at nominal cost to us for a faster sale.' - S. Fox
'Robin always went out of her way to ensure I was satisfied with the process.' - J. Mauller
'We felt like you were very ethical and professional in your dealing with us! You got the job done and done in a hurry!' - R. Lemmonds
'Thank you Robin, for going above and beyond the call of duty. You truly are one of a kind.' - D. Morris
'Robin, you were and are still awesome. I feel I can call on you for help and leadership in the real estate market . . Thank you for EVERYTHING!' - T. Poole
'You turned what could have been a stressful event into a pleasant one. Your communication with us really showed your dedication.' - G. Barth