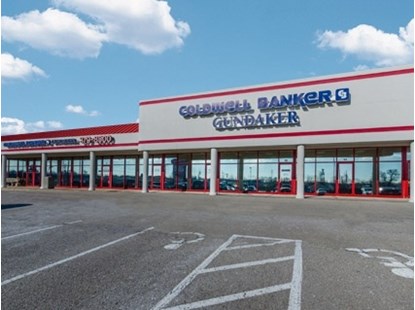 2 Crossroads Plz

,

O Fallon

,

MO

63368-6664
Our office's listings
View all listings
3

Beds

3

Total Baths

1,841

Sq. Ft.
4

Beds

4

Total Baths

2,267

Sq. Ft.
3

Beds

2

Total Baths

1,510

Sq. Ft.
More about Highway K & N / O'Fallon
Get to know the Coldwell Banker Gundaker K&N Office
Jason Winkler, Hwy K&N's Branch Leader, has been active in the real estate industry since 2000. It is through Jason's leadership and experience in combination with Coldwell Banker Gundaker's state-of-the-art tools, continued growth in technology and expanding client service that the Hwy K&N Office excels in client satisfaction, meeting and exceeding goals of both our clients and our sales team. Education opportunities are provided in-house and on a consistent basis through the training team of Coldwell Banker Gundaker. We make sure our sales team members have access to the best in the business in order to stay current in today's real estate market.
The K&N sales team is proudly diverse and you'll find whoever you are looking for in your next Realtor here, whether it be someone with decades of experience or newly licensed, bi-lingual, full time, part time, a techy or "in person" preferred, someone that "went to school" locally or is new to the area! Any choice you make, rest assured that he or she is backed by the #1 real estate broker in the St. Louis and surrounding areas.
Thinking about a career in Real Estate?
Ask for Jason Winkler at 636-379-8500 or 314-803-3638. He will be happy to talk with you about a career in Real Estate, it's an exciting, profitable business, come take a look for yourself! The K&N office is a welcoming space whether you are new to the business or thinking about a change from where you are now. Co-Branch Leader Lisa James is also an integral part of the success of our sales team. Contact Lisa James directly at: Lisa.James@cbgundaker.com, 636-379-5159 or 636--734-9595.
Our philosophy at Coldwell Banker Gundaker is that everything we do is done to "Help Agents Live Exceptional Lives". We do this as a management team by putting our focus on our "Core Four." Core Four are the four areas in which everything we do must fit. They are:
"Production Power" We help agents sell more homes, net more money and operate more efficiently.
"Coaching to Confidence" We help agents expand their sales skills and business development capabilities through effective education, support and coaching.
"A Culture of Awesomeness" We provide an inclusive environment that is fun, supportive and collaborative. We are a company that generates pride and inspiration.
"Wealth Builder" We provide opportunities that agents can use to grow their personal wealth with real financial strategies. We believe your best years are ahead of you.
If you would like to learn more about how the Core Four can work for you, contact Jason today: Jason.winkler@cbgundaker.com, 314-803-3638 or 636-379-8500.
Our Service Areas
Our office location is in our name! Highway K&N is a consistently productive office located just north of the intersection of Highways K & N in the heart of O'Fallon. Our team of sales associates come from all over the metro area and surrounding counties and are qualified, willing and able to assist with real estate needs in St. Charles, St. Louis City & County, Jefferson, Lincoln & Warren Counties and more! Our sales associates have the benefit of being part of the Coldwell Banker Gundaker K&N team as we are affiliated with our CBG offices throughout the entire metro area and we will find you a home wherever you want to live!
How can we be of help?
If you are in the market to buy or sell a home, relocate to another part of the country or are interested in finding a home away from home, we can help with all of it. One of the many benefits in choosing your Realtor from the Coldwell Banker Gundaker (or becoming a member of our team) is that it provides you with services that extend far beyond the zip codes of St. Louis, St. Charles, Lincoln, Warren and Jefferson Counties. We can assist you with local or global moves, it's what we do. For more information on moving hither and yon, give Jason Winkler a call, 636-379-8500, 314-803-3638 or send him an email at Jason.Winkler@cbgundaker.com
I'm a buyer, what do I need to do?
In today's market, in order to be considered a ready, willing and able buyer, you must be pre-approved for your loan! Sellers want strong contract terms and that includes lending info as well (unless, of course, you are a cash buyer). The Coldwell Banker Gundaker K&N Office provides this very important service so you can be well prepared before finding a home through a very experienced loan officer, Andy House, VP of Mortgage Lending at Guaranteed Rate Affinity. Contact Andy House to get that started, 314-824-1507, 636-395-6455 or email him at Andy.House@grarate.com He works weekends if you do!
Awards

International President's Circle Office