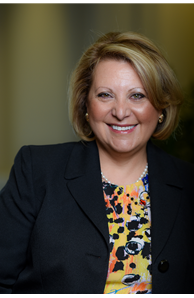 Branch Manager
Email

alfie.rechichi@cbcarolinas.com

Phone
Office
Make Things Happen !
Connect with Alfie
Designations
Luxury Property Specialist (Luxury Specialist)
Languages other than English
French, Italian
More about Alfie Rechichi
MANAGING BROKER, Licensed in NC, SC, NY
WHAT I DO:
I search for agent talent, coach, manage and train agents to be their best. As a non-competing Broker in Charge, with over 15 years experience in coaching and motivating real estate agents, I am most proud of the individuals that call South End / Dilworth "home". In my view, the industry is moving rapidly to a technology platform and the role of the agent is shifting: the agent no longer controls the information for the client; the agent translates, guides, and negotiates. Success today depends largely on what kind of support and marketing tools are available. I run regular sales, training and individual coaching sessions for agents and am there to help solve any business challenges they might face.
THE OFFICE:
The office is located in a central area at the intersection of four vibrant neighborhoods: South End, Dilworth, Uptown and Wilmore. The Bland Street train station is within walking distance. An attached parking garage is available for both agents and clients. We have an active group of agents who are diverse and bring a positive attitude to the team. Our full-time Sales Support Administrator is an integral part of the agent's experience, helping agents with their marketing activities.
MY VALUE PROPOSITION:
Helping agents do things they can't do on their own.
THE OFFICE BUSINESS MIX:
Residential, Commercial, Investment Properties, Vacant Land, Income Producing Properties, Listings, Buyer Sales, Rentals
AGENT TESTIMONIALS:
True leader
"Alfie is a true leader. She works hard for her office and her agents which is shown in the constant support system she has put in place for them. She is a kind individual that truly respects the needs of others. She is motivated and determined to succeed. The best part is she knows how and is very resourceful. I enjoyed working with her and coming to her office. The environment was always active and inviting." Jennifer Martire Baukol, Mortgage Advisor, PHH Home Loans/Coldwell Banker Home Loans
worked directly with Alfie at Coldwell Banker Residential Brokerage

Committed to my Team
Dynamic. Alert. Enthusiastic. Good sense of humor. Keeps a keen eye on her responsibilities. Bottom line oriented." Eugenio "Gino" Sermoneta, Associate Broker, Coldwell Banker Residential Brokerage
reported to Alfie at Realogy/NRT/Coldwell Banker

Vision and Dedication
I see Alfie as a big picture person, someone who can develop an idea and, bring it to fruition. She is a dedicated professional, collegial and a team player. I've enjoyed working with her these last 5 years."lucille filous, Education & Marketing, Coldwell Banker Residential Brokerage/ worked directly with Alfie at Realogy/NRT/Coldwell Banker

Motivating and Coaching People to do their Best
"Alfie is a manager who is "completely connected". She is a well informed,strong person who is a true leader."Randy Faust, Real Estate Specialist, Coldwell Banker
reported to Alfie at Coldwell Banker Residential Brokerage
MY BACKGROUND:
Born in Italy, fluent in Italian and French, lived across many parts of the United States, MBA in Finance, worked in Banking, Higher Education, Health Care, my passion is "All Things Real Estate"Top selling agent in Westchester County, NY, home to bucolic places, beautiful people. Managed Katonah, New York office and after 10 years moved down to Charlotte, a growing market area for NRT. Love Charlotte. My motto is: "Make Things Happen"
View My Website: www.AlfieRechichi.com