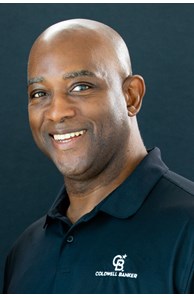 Sales Associate
What's your motivation?
More about Aquate Brooks
Looking to understand this market can leave anyone with more questions than when they started, which is why I am here to help you!
Coming from a diverse background, my life experience has put me on a path of helping others accomplish great things. I grew up in Chapel Hill N.C., and by the age of sixteen, I was driving myself to school and working part time in the evenings. After a few years in the work force, I found myself at the Reach Triangle Park Electrical training program and working with IBM. The job was great but lacked the human interaction I had come to love. This put me on the path to Saint Augustine college in Raleigh NC where I realized it was time to figure out life.
After college, I moved to Charlotte, NC. I became a loan officer for Citi Group, and later an account officer with SunTrust Bank. Helping my clients achieve financial freedom made me realize how important helping others and giving back to the community was to me.
While I was learning the Charlotte area, fitness became a big part of my life. I trained with Rickey the Dragon Steamboat and got an Invitation to have ring time at Bojangles Arena with the WWE. I accepted eagerly and soon found myself backstage with many of the personalities I grew up watching on television. And so, my wrestling persona "Wild Man Wolf" was born. For the next 10 years I lived to see kids smile and give fans their money worth in the ring. I loved working as an agent for myself and traveling the world, but there comes a time in life when family is the American dream. Realizing a life on the road would make a family life hard to accomplish, I hung-up my wrestling gear and applied to become a robotic technician. The job allowed me to settle down in one place, but I missed the independence and human interaction of my wrestling days. This longing motivated me to get my real estate. Because of my time on the road and my experience buying and selling my own home, I understand the importance of knowing the real estate market and having and agent who cares about you and wants to help you on your homeownership journey.
People are the driving force between all I do, and my number one rule is do for others as you do for yourself because we never know where life will take us.