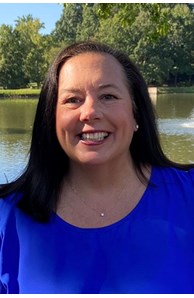 Branch Manager
Email
Phone

Market ArboretumOffice

7903 Providence Rd Ste 150, Charlotte, NC 28277
More about Nicole Madey
The Arboretum team is led by Nicole Madey, the Broker-in-Charge (otherwise know as The Notorious BIC on Instagram and TikTok). Originally from Long Island, NY, she began is real estate career in 2009 and has been a top agent and mentor for Coldwell Banker agents in Charleston, SC Currently teaching agents in her Social Media and Building your Business classes. She is a non-competing broker and license Real Estate Coach - helping agents achieve their career goals in order to live an exceptional life. Coldwell Banker offers several classes for both newer agents as well as seasonal agents. Nicole loves meeting and working with people. She is a resident of Matthews, NC, has one son and an adorable Irish Doodle named John Henry.
Ben Cole is the Sales Support Administrator. Ben has real estate and marketing experience that ensures our agents have all the tools needed to build their business.
Coldwell Banker Realty is a leading real estate company in the Charlotte area. The Coldwell Banker name offers instant credibility and is also affiliated with the "World's Most Ethical Companies" for 7 consecutive years. This is no surprise to the agents who affiliate with us. Coldwell Banker was founded 117 years ago on the principles of trust, honesty and integrity. The Arboretum office uses the brand and power of Coldwell Banker to offer agents exceptional support in the following areas. We are a full service office in that our management philosophy is to provide agents exceptional service designed to enhance their career.
Coldwell Banker provides the best technology and educational opportunities to their agents. Becky Eakle is Coldwell Banker's Education Manager. Free classes are every month virtually for the Charlotte area for agents to attend. Along with these classes, the Arboretum office holds weekly education meetings, weekly prospecting group meetings and various other educational functions throughout the month. Along with Coldwell Bankers on line learning platform, agents at the Arboretum office have many educational opportunities.
We look forward to talking with you further about affiliating with our office as an agent. Contact Nicole on her cell number 843-324-5061 or email him at Nicole.Madey@CBcarolinas.com to set up a confidential appointment to discuss your career in real estate.