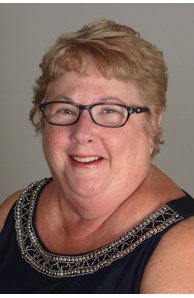 Sales Associate
Email

Carol.StJean@NEMoves.com

Phone
Office
My goal is to SERVE all my clients honestly and respectfully.
Connect with Carol
Awards

International Diamond Society
Designations
Certified Rental Agent (RENT), Senior Real Estate Specialist (SRES)
More about Carol St. Jean
You Deserve The Experience


Carol St.Jean has been helping customers with their real estate transactions since 2015. While she began her career in
nursing, attending the Tewksbury School of Practical Nursing, she went on to re-focus the caring foundation of her skills on
real estate. She attended the Kathy Roosa School of Real Estate, and is a licensed REALTOR® in the beautiful state of New
Hampshire. She applies the same care and compassion she had for her patients, to her real estate clients.

Carol's clients will be the first to tell you that she was and is the best resource for helping them navigate the sometimes
complex stages of buying and selling. She is attentive to detail, but able to think outside the proverbial box when necessary.
She goes above and beyond for her clients, and makes sure every detail is attended to. Carol's areas of expertise in real
estate are many and varied. She specializes in all residential properties. These include sales of single and multi-family
homes and condos as well as rentals. She is an SRES® (Senior Real Estate Specialist) has her RESA (Real Estate Staging
Association) certification as well as her CSA (Certified Staging Advocate) certification. She keeps her skills relevant to the
changing needs of the real estate market.

When not hard at work, Carol's hobbies include crafts, gardening, and boating with family and friends on Lake
Winnipesaukee. If it's Sunday and the Patriots are playing, you can bet Carol will be watching! She's a New England Patriots
Fan through and through. She also actively supports a number of charitable pursuits including many years as a Girl Scout
Leader, and more recently helping support the local food pantry, as well as collecting and organizing Christmas Stockings
for our overseas troops.

Carol stays active personally and professionally, participating in the following professional groups and organizations.

Member of Granite State South Board of REALTORS
Member of the NH Association of REALTORS
Member of the National Association of REALTORS
Member of the Women's Council of REALTORS
Member of the NH Statewide Multiple Listing Service/MLS
Member of the Senior Real Estate Specialist
Member of Coldwell Banker Cares

Carol St.Jean's mission is to help her customers/clients in every aspect of the real estate process. Buying, renting, or selling
can be very stressful and her number one goal is to coordinate and follow through with the entire transaction to help ensure
it is done accurately and efficiently. Your happiness and satisfaction are her number one priority. There is nothing better
than seeing your smiling, happy face at closing! You can trust Carol with all your real estate needs! Reach out to her today.
Communities Served
Rockingham County
Hillsborough County
Merrimack County
Belknap County
Strafford County
Carroll County
Grafton County
Client Testimonials


"Carol was great. The house went under contract very quickly and above the listing price. She was very responsive throughout the negotiations and all the way through the closing. She did a very nice job marketing the property. The price point she recommended was right on, especially considering our desire to move the property quickly."
Lucas/Derry, NH
"I was very satisfied with the service we received working with Carol. She worked very hard and was persistent with her follow up to all prospective buyers and always provided excellent feedback. She has great communication skills. I worked with Carol on the sale of another property in Derry and would happily work with her again in the future."
Philip/Derry, NH
"Carol did an excellent job supporting us in the purchase of our home. She was proactive, accessible, and easy to work with. I appreciated how Carol always advocated for our needs and made the process as simple and easy as possible. I highly recommend her."
Mike/Litchfield, NH
"Carol was wonderful to work with and helped us sell our home quickly. I would highly recommend her to anyone who wants to sell their home. She made it an easy and pleasurable experience."
Lee Ann/Northfield, NH
"I chose to use Coldwell Banker as my real estate company because of their superior reputation and vast amount of listings. My agent Carol St.Jean is an exceptional agent with vast knowledge of the home buying process. I could not be happier with the experience. Carol helped me find my DREAM home."
Patty/Londonderry, NH
"Carol was more than helpful in finding our home. As first time home buyers we were not sure of what to expect but Carol gave us all the guidance we needed. Through the whole process we felt as though we were her number one priority and that she had our best interest at heart. Due to her dedication and suggestion on the town we were able to find our dream home within the first week of looking. I would highly recommend Carol to anyone looking to purchase or sell their home."
Melissa Christopher/Tilton, NH
"Carol was great to work with, she listened to all of my wants and needs and completely delivered. As for I am in the home that I love thanks to her. I have recommended her to all of my family and friends."
Belinda/Derry, NH
"Carol was quick to respond to any of my questions and worked tirelessly with any problems that came up."
Joaquim/Hampstead, NH
"Carol did a great job working with our parents in the sale of their home. She helped us to explain everything when we couldn't. We couldn't be happier."
Laurie/Derry, NH
"Carol reached out to homes in our ideal neighborhood to see if we could purchase where we wanted. She was very quick to set up showings and would come to us with all the paperwork which made my pregnant wife feel very relaxed. In short Carol is the best! Carol was great, she would show me houses before they even showed up on Zillow and other online pages, which I believe gave me the edge in purchasing our home. She'd ask questions that I wouldn't of thought to ask."
Eric/Salem, NH
"Carol did an amazing job. I'm extremely happy with the whole process. Everything was perfect."
Tom/Londonderry, NH
"Carol made the process enjoyable and is incredibly knowledgeable and extremely helpful. It was effortless to make conversation and I can't say enough good things about her."
CiJi/Methuen, MA

"Carol took care of every single detail to make the sale a success. The advice she provided to make the house show better, the photographs she chose, the beautiful color brochure she created, the binder she put together with all the information on the house for prospective buyers to view, the flyers, the yard signs, the open houses, the follow up with the agents, the lookers and anyone else whom she thought may have an interest in the property or expressed interest in the property...all of it. She kept us informed on everything, and when we asked about any detail, she had already anticipated it and taken care of it. Carol is, without a doubt, a highly professional, considerate, knowledgeable agent whom we hold in the highest regard. We are thankful she was our agent and very much appreciate everything she did."
Scott & Mary/Alton Bay, NH

"Carol St. Jean is so appreciated with all her extra efforts and attention we feel like we received while trying to sell our home in Derry recently. My wife and I decided last year that we were at the point in our life where we were going to make one more move and make it to a warmer climate. We finally settled on Winston Salem, NC. Once we found our new location and nailed down a timeline it was time to start the process of selling our home in Derry. At some point, knowing we were going to sell in the near future, I set aside a Coldwell Banker mailing that we received.
"I can't recall if this mailer had Carol's information on it or if we got it from your website. We invited Carol to our home to discuss our plans and get her input on things to be done to our home to prepare for the sale and get an estimate of the value. After the visit from Carol we knew we found the right person to sell our home for us.
"Carol was just the right fit for us! At this point we were a few months away from putting the home on the market as we had some things to do in order to get ready for the move. We also had some things to do in the home to get it ready. Carol gave us some recommendations concerning what we should and should not do to the home to get it ready for the sale. We were so glad we asked her because I was planning to spend much more time and money on things Carol said did not need to be done for the sale. We finally decided on a date to put the home on the market and, with Carol's input, an asking price. We also came to the conclusion that we did not want to go through the process while living in the home and have to deal with people coming through the house constantly. We would move first and then sell the home.
We moved to NC on Jan 8 and the home immediately went on the market. The first weekend we received two offers, one which fell through due to financing. In the end, we got exactly what we wanted for the house and it sold quickly. Due to issues with our title and dealing with an out of business title company the process that was super smooth thus far started to get rocky. During this whole thing I am in South Dakota training for a new franchise I am starting in NC and my wife is in El Paso, TX visiting family. Whether it was title issues, buyer issues, home inspection issues, and anything else that normally comes up when trying to sell a home Carol steered the ship for us while we had our hands full in other places. Carol kept us informed with text and email, not only giving us information, but also helping us with suggestions when we asked. She also forwarded our mail, kept an eye on our vacant home in the winter, and kept me updated on my oil level for the heating system.
We are so appreciative of all of Carol's extra efforts and attention!! Selling a home while preoccupied with other things is tough. Especially when we were not close by. Carol really made the whole thing less stressful than it could have been. Having an agent that was experienced and caring like Carol made all the difference in the world to us and we are so thankful for her. I am guessing that this is not the first time you have heard this."
Peter & Rebecca/North Carolina