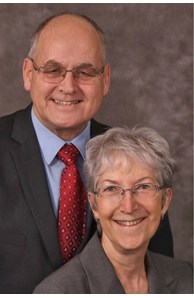 Sales Associate
Email

steve.brown@nemoves.com

Phone
Office
Contact us at your convenience for fabulous results! We work for you as the Brown Home Selling Team: 603-434-3992. We look forward to hearing from you!
Connect with Steve
Designations
National Association of Realtors (NAR)
More about Steve Brown
Our philosophy is simple: we do everything we possibly can for our clients. We give everyone our best service, regardless of the value of the home in a transaction – whether a property is worth one hundred thousand dollars or a million dollars, because we understand that everyone's situation in life is unique. We are sympathetic to the fact that buying or selling a home can be a very stressful intense process. Our goal as your REALTORs® is to make every real estate transaction as stress-free and enjoyable as possible, and to get you fabulous results. We are with our clients every step of the way from beginning to end.
~~~
Kamal H. "They helped me buy a home in Windham. Top to bottom best agents I have ever worked with. Great attention to detail. Know the market extremely well. Very organized. Clear communicators. Great negotiators. Well connected and with deep personal relationships with others in the market...this comes in handy. Seems like they work 24 hours a day too, always available. And to top it all off, very nice and friendly people. Highly recommended, will be using them for anything else I need.
Susan M. "They helps us find our new home. Steve and Phyllis Brown walked us through the entire real estate process; market analysis, pricing, showing, providing guidance in every way, and helping us find our new home.
Steve and Phyllis are great! They work with you to fully understand your needs. They will not list your home just to list your home and get a sale. They always said our job is about people's lives not just selling homes, and they were absolutely true to their word. If Steve or Phyllis felt a home wasn't right for us, they would tell us. They were also very honest about pricing our home. They worked very hard to get that right. Bottom line after the analysis and prepping our home with their guidance, our home essentially sold in the first week on the market. The next problem was finding a home that met our needs and that wasn't easy. They stuck it out and worked with us and after several months we are where we want to be. I would highly recommend them to anyone who is going to buy or sell a home. They fully understand the entire process and they care about people."
~~~
As a Listing Specialists, we provide you with an honest analysis of what it will take to SELL for top dollar and in a timely manner. Trained and experienced in Negotiating for Sellers and Home Staging, we understand how to maximizing appeal to buyers, speed up the sales process for you, and help you end up with the most money in your pocket after the sale. Our job is to protect your equity and get you the most money possible.
We know that selling your property can be a very stressful event. Our job is to make the process of your sale as simplified and worry-free as possible. You will be kept informed every step of the way, and be given clear explanations to educate you on the best options for your unique situation so that you can make the best decisions for yourself.
As long-time residents who love our local area, we bring a wealth of knowledge and expertise about selling and buying real estate here. My career was built as a top Buyer and Relocation Agent, and I also still enjoy helping buyers find the right home that really works for their life. Phyllis has worked for decades as a Rehabilitation RN with infants and toddlers and their parents she is passionate about wellness and natural healing. We married in 2002 and Phyllis joined me in serving our real estate clients with the best service possible.
We can provide you with references: with names and phone numbers of our past clients who have asked to be available to talk with you. We invite you to give any of these people a call and ask them what it was like working with the Brown Home Selling Team. We are grateful to have the training, experience and strategies to help you reach your home selling and buying goals, and we're happy to be here for you.