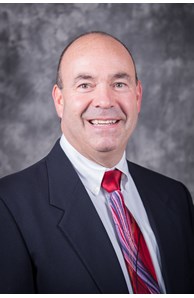 Branch Manager
Email

Steve.Tetrault@NEMoves.com

Phone
Office
An office manager that believes in supporting his agents and assisting their clients.
More about Steve Tetrault
Business Philosophy


My goal is to be a "hands on" manager that provides excellent service to the office's agents, clients and support staff!
Areas of Expertise


I am a hands on manager that specializes in helping agents reach their top potential. I can help new associates get their business up and running within 60 days (or less). I also assist experienced agents with polishing their skills and reaching new goals (increased business). Coaching is one of the important tools that I provide for my agents.
Community Involvement


Founding Member of Coldwell Banker Cares
Member---Border Collie Rescue
Helped with various area home ownership programs
Past Chairperson---Greater Manchester YMCA Advisory Board
Active in charities including M.S. Society, Red Cross, others
An Office Manager That Cares


My goal is provide our agents the tools and training so that they can provide their clients the best service possible.
As a life-long Manchester area resident, I understand the needs of our community.
As a Realtor since 1986, I understand the real estate industry.
Business Experience


Realtor since 1986
Lifelong resident of Manchester, NH
Past President/Owner of Homerica Realty, Inc.
Experience with sales and management
Professional Achievement


Affiliated with Nation's #1 Real Estate Company
Had been consistently ranked in top 5% for all Coldwell Banker N.H. agents since 1996
**Former Company-wide Associate of the year**
Top 10% in Greater Manchester sales 1987 to 2016
Ranked 1st in "Quality Service"
Education Certification


Bachelor's Degree St. Anselm College--Cum Laude (1985)
Graduate of the McCarthy School of Real Estate
Graduate of the Dale Carnegie Sales Training Course
Constantly attending classes and seminars to better serve the real estate community