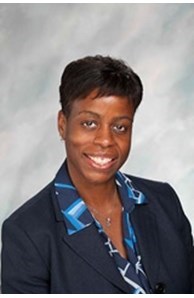 Branch Vice President, Broker Sales Associate
string
Designations
Certified Rental Agent (CRA), Smart Home Certified
Languages other than English
Spanish
More about Kim Marks
Why Coldwell Banker Metuchen?
In an industry known for "location, location, location," Coldwell Banker's focus is "consumer, consumer, consumer." Our Sales Associates are our most valued consumers. Extraordinary customer service begins within. Our Sales Associates are the driving force of our company and we are dedicated to serving them as the benchmark of premium service for thier clients. With an undeniably superior portfolio of full-service, one-stop shopping for all real estate needs, we offer a significant value that attracts buyers and sellers to Coldwell Banker and provides high earning power for our Sales Associates.
Lead Generation
Lead Generation Our exclusive Rapid Response System, HomeBase InTouch™, takes a buyer's online inquiry and automatically converts it to a voice message. This is sent directly to the listing Sales Associates, on their cell phones, at no cost to the associate. Within seconds, the listing Sales Associate can connect with a potential buyer. Direct To AGENT LEADS with NO REFERRAL FEE! To see more nformation about the HomeBase InTouch system click below: http://www.nrttourbuilder.com/showflnotour.php?tour=NRT3DD5.110207
Technology

The right mix of technology and resources combined with unrivaled web site partnerships provides you with the eMarketing Advantage you need to make your career a success.
Free RightFax Numbers for Associates
HomeBase InTouch Rapid Response System
HomeBase - Digital Transaction Management
Free Featured Listings on the WORLDS leading Real Estate Websites including
Realtor.com, Trulia & Zillow.
For More Tech Information Click below:
http://www.cbrbcareers.com/Technology.aspx
Agent Education

Agent Education Opportunities Coldwell Banker Residential Brokerage is committed to providing our agents with the most comprehensive education program in the industry. FREE Personal Coaching New Agent Training -SuccessBuilder program. Consistent FREE Ongoing Training and Education and Accountability For More EDUCATION Information
Click below:
http://www.cbrbcareers.com/Education.aspx
Agent Support Services

Agent Support Services When you join Coldwell Banker Residential Brokerage, you join a company dedicated to providing you with the tools you need to succeed in today's competitive real estate industry. At Coldwell Banker, we invest in the programs our agents need to grow their business and succeed.
Strong NON-COMPETE Manager who is available and accessible to provide hands-on assistance .
Full Administrative staff
FREE National and local Internet presence
FREE Sophisticated marketing programs
Specialized luxury property marketing program
FREE Powerful, effective presentation materials
FREE Computer resources for email, personalized agent website, presentations, market analysis, contact management, and word processing FREE Advertising and Promotion nationally, regionally, and locally
National brand recognition
Expansive Referral Network
Full Relocation Department
Areas of Expertise

Carteret Cranbury Dunellen East Brunswick Edison Helmetta Park Jamesburg Metuchen Middlesex Milltown Monroe New Brunswick North Brunswick Old Bridg Perth Amboy Piscataway Plainsbor Sayrevill South Amboy South Brunswick South Plainfiel South Rive Spotswood Woodbridge
Berkeley Heights Clark Cranford Elizabeth Fanwood Garwood Hillside Kenilworth Linden Mountainside New Providence PlainfieldRahway Roselle Roselle Park Scotch Plains Springfield Summit Union Westfield Winfield