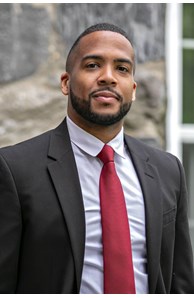 Sales Associate
Email

jamie.adams@cbpref.com

Phone
Office
More about Jamie Adams
Business Philosophy
The most important element of my job is making sure your opinion is heard as I represent and guide you to a successful outcome. Therefore, I spend a considerable amount of time listening and understanding all your needs and expectations. Only then can we customize a unique plan where I can properly utilize my skills to make sure all of your needs are fulfilled.
I also understand the importance of educating you as a client and keeping you apprised of current market trends. The best buyer and/or seller in any market is the most informed buyer and/or seller. This is not only my responsibility to you, but I take personal pride in enabling you to make smarter decisions to buy or sell your home with confidence.
Whether it be through my strong presence on social media, creative marketing strategies, or utilizing my many connections, I am always being proactive to ensure maximum exposure for all listings or to negotiate a fair buying price. My ultimate goal is to guide and help you by making difficult decisions less difficult, stressful transactions less stressful and making big financial investments enjoyable and stress free.
I am very flexible in meeting with you on your schedule and at your location if you prefer. I look forward to meeting you and can't wait to help you in this journey!
Communities I Serve
Serving all Southern NJ, including the Shores! I can also help to get you in touch with just the right agent in any State or Country!
Testimonials
"When you are in the process of making one of the biggest investments of your life you need someone who is committed to listening to your dreams and putting your interests first. Jamie possesses a high level of integrity and stands strongly behind all of his engagements. His passion and enthusiasm for real estate will not go unnoticed. It was an absolute honor working with him."
- Sheraud Ashton, Management Analyst; HHS/ACF Office on Trafficking in Persons
"Jamie is very methodical, calm, and pleasant under high pressure situations. That along with his problem-solving ability makes him a great asset to have on your side during any situation. On top of his skills and work ethic, Jamie just has a wonderful personality to work with. He will listen to your needs and translate your hopes and dreams into a new reality. You will have the best advocate when buying or selling your home."
- Thamar Lys, RN-BSN, CMSRN at Virtua Health
"From my time working with Jamie, he always showed integrity and selflessness while getting the job done in a professional and timely fashion. His commitment to his own growth as well as serving his clients and business partners is like none other. Jamie is a strong believer that "knowledge is power" and continuously finding ways to learn and perfect his craft. You won't find a better partner through this process with higher drive to be successful."
- Kadeem Williams, Cost Analyst; CACI International Inc.