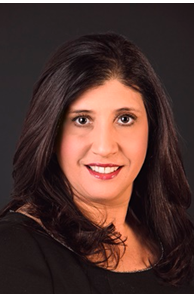 Sales Associate
Email

Arlene.Sabo@coldwellbankermoves.com

Phone
Office
Connect with Arlene
Awards

International Sterling Society
Designations
Luxury Property Specialist (Luxury Specialist)
More about Arlene Sabo
What is it that you love about real estate?
What I love most about real estate... I love making peoples dreams come true. To most people, home ownership means stability, life success, security and "The American Dream." My parents never owned their home we grew up in, so I truly value what that means for people and, I am happy to be apart of it!
What changes do you expect in your industry this year?
I think mortgage rates will increase, however banks will loosen up on the criteria that equalize the market. There will continue to be a shortage of inventory. Rates will remain affordable and buying is always better than renting.
Where did you get your tremendous work ethic?
My work ethics came from my Dad, who worked 16 hours a day! My Mom worked also, and it taught me hard work was the key to success. I worked throughout college... It's in my DNA! I learned success has to be earned and can be gone tomorrow. I never take anything for granted.
What do you learn from your family everyday?
I build my business one person at a time. I believe my value to my clients is that I work hard, I can be trusted, and I will always do the right thing. I work in the best interest for my client, even if it means not making a deal. I built my business on trust and advocacy for my clients. I give 110%.
How do you want to change the perception that people have?
I recently sold a house that my family spent 15 years in. It meant, spending a year in a rental, while we designed and built a new home. I recently experienced selling a home that my children grew up in and taking the next step in life. I understand how difficult and emotional the moving process could be. It has enlightened me, and made me empathetic to a process that most realtors take for granted.