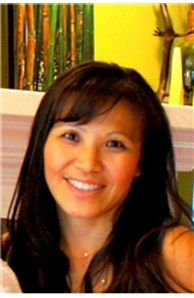 Sales Associate
Email

MaryDelamielleure@yahoo.com

Phone
Office
More about Mary Delamielleure
Business Philosophy

My philosophy in the workplace encompasses my general goal in life and that is to apply the Golden Rule to every situation: Treat Others Like You Would Like to Be Treated. I believe that to be successful, you must have strong interpersonal skills that allows you to listen with an open mind, have open and continuous communication with others, be creative in resolving issues, maintain client objectives with efficiency and effectiveness, be diligent in your work and most of all, be respectful of others. Along with my strong work ethic, I believe success is inevtiable if these atttributes are maintained and implemented.
Education and Training

I am a graduate of Boston College with a Bachelors of Science degree in Accounting.

Areas of Expertise

I believe my areas of expertise focuse mainly on my strong interpersonal and communication skills that I developed through my years at a coporate work setting as well as my continuous involvement with my community through volunteer work. I began my work career as an auditor for Deloitte Touche, and it is there that I first developed invaluable skills at juggling various projects while simultaneously ensuring client expectations were met. My accounting and financial experiences at Sony Electronics further enhanced my interpersonal and communication skills not only externally with clients but developing intra-personal skills as well. It became an invaluable lesson to me that goals were met not only through client satisfaction but also working as a team with internal departments. My personal success were achieved not only through my own hard work but also the work of other departments that assisted in achieving the overall goal for the company. The concept of "it takes a village to succeed" resonated with me throughout my corporate years and helped me to have the proper outlook in other aspects of my life. It "takes a village" to have a family and manage a smooth running household; it "takes a village" to lead and participate in volunteer opportunities; and most importantly, it "takes a village" to balance work and personal goals. Being able to always be present for my clients is of upmost priority to me as a professional real estate agent and I believe that realizing that as long as all parties work as a "team" success is attainable. I have found true enjoyment and satisfaction in the volunteer work I have participated in; our local elementary and middle schools, my place of worship at St. Mary's Stony Hill, the St. Ann's Soup Kitchen in Newark, and helping college students in need at Bloomfield College. Giving back to the community continues to be a daily goal for me. I believe acts of kindness in life plays a large role of who I am as a person and how I portray myself professionally and personally.
Community Involvement
Involvment and emphasis on community service has always been a large part of my family's motto. I believe giving back to the community in every possible way is extremely important to self-fulfillment as well as our overall duty. My community involvement includes the following:
Watchung PTO : I was a member of the Watchung PTO for 9 years. I was heavily involved in PTO events such as being chairperson of the food sales committee that delt with soliciting outside vendors to provide hot and healthy lunches to the elementary school along with being the co-chairperson for the 8th grade graduation celebration that involved working with other committees and outside vendors to ensure a safe and successful event.
Watchung Educational Foundation: I was a founding member of the Watchung Educational Foundation. I helped to establish a platform that allowed grants to be submitted by Watchung school staff and administration that further enhanced educational opportunities to the students of the Watchung schools. These programs, funded through multiple fundraising events, include a guitar program for the music department, smartboards for the classrooms, and electronic readers for the early intervention reading program.
St. Mary's Stony Hill: I was an assistant catechist for the St. Mary's Stony Hill CCD program for 4 years and was an Eucharistic Minister for the past 8 years.
St. Ann's Soup Kitchen in Newark, NJ: I was a captain for a team of 6 to 8 volunteers and was responsible for the coordination of volunteers and purchases of healthy food items to be provided to the clients of the St. Ann's Soup Kitchen. It is the goal of the soup kitchen to provide a healthy and safe environment to its clients along with a hot and healthy meal. Since its inception 12 years ago, St. Ann's Soup Kitchen has grown to be the largest (in terms of meal served) in Newark, NJ.
Bloomfield College: I assist in providing professional wear to college students in need for internship/job interviews by collecting and organizing a "closet" that is easily accessible to any student to help ensure confidence during the interview process.
Personal Background

I am a graduate of accounting from Boston College and have worked in public and private accouting firms. At these corporate environments, I have had the opportunities to not only work with my clients closely but to play an active role in satisfying their objectives. My corporate background has allowed me to learn the importance of communication among team members and with outside clients and to solve issues effectively. My many years of experiences gained from being a Homemaker and coordinating volunteer activities for various communities helped to further develop those skills as well. My personal philosophies of applying the "Golden Rule" and "it takes a village to be successful" helps me to be achieve goals that are important to me professionally and personally.
Testimonials:
"Facing the prospect of moving my in-laws from their five bedroom home seemed a daunting task until Mary helped us break down the process and set up a plan. She eased our anxiety and created attainable goals to prepare the house for the market. With her keen eye for design, we decluttered and simplified the home with truly remarkable results. Her guidance and expertise in the market was invaluable. Mary actively promoted the home, followed up on all details, and above of all she was willing to answer the smallest of questions. She maintained great communication no matter the time of day! This made a potentially stressful process go as smoothly as possible. Mary's energy and professionalism facilitated a quick sale. We are truly grateful and will certainly seek her out when we are ready to sell our home. Sincerely, Patricia Hahn"
"I'm writing in response to our experience with Mary during the searching purchasing of our home. Mary was wonderful! She patiently swiftly responded to our inquiries making showing happen within hours. Mary is very responsive and eager to help in anyway. She was extremely helpful during the closing process we really appreciated all she did to help us out. Sincerely, Linda Young"
"Karen and I could not be happier with how things turned out, both buying and selling homes with Mary's play-by-play guidance for the last year. She was with us all the way. When we had questions, she would either have the answers or would do research and get right back to us. She's very responsive and works hard for her clients. She helped us with staging our house for sale, advised us on selling it and buying another home. She understands the market and works diligently for her clients. Mary was always our advocate, making recommendations that were in our best interest. She's the best! Sincerely, Tom and Karen Kurtz"