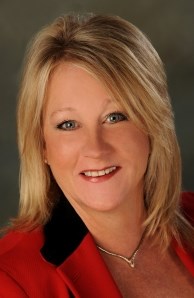 Associate Real Estate Broker
Email

kimborrelli@ymail.com

Phone
Office
More about Kim Borrelli
Experience
Kim was born in Huntington. She grew up in Dix Hills and continues to live there. She graduated from the Half Hollow Hills School District. Her son graduated from Half Hollow Hills West High School. Kim has a strong sense of community. She is a PTA member and volunteers with many community functions close to her heart.
Kim has over 16 years of experience as a Realtor with a vast knowledge of the Long Island Real Estate Market.
Ms. Borrelli's Real Estate education began through a mentorship with a real estate attorney where she worked as a paralegal. This is where she learned the crucial skills of contract negotiations and the closing process.
She then spent three years working for a mortgage company, gaining the valuable experience and knowledge of the purchase power and loan processes. 
Kim's continual pursuit of her educational goals in addition to her many years of experience in the real estate industry combine to provide you with an outstanding real estate broker for all your real estate needs.
Kim believes in striving to attain her personal best in her Real Estate Career. By becoming a top producer and award winning agent for all companies where she worked, Kim has certainly not only met, but exceeded her goals.
Throughout her hands-on real estate experience Kim has been committed to a process of ongoing education. She continues to study under three of the most prominent and world renowned motivational trainers in the industry: Steve Harney, Darryl Davis and Brian Buffini. They each provide their own version of cutting edge knowledge about the real estate market.
Kim attends monthly meetings with these masters to keep herself current. She feels this knowledge gives her a clear advantage over many realtors and helps her deliver the very best for her clients.