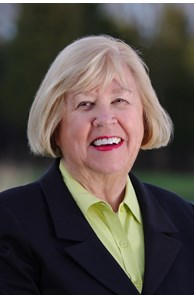 Realtor®
Email

JANET.DAVIS@cbws.com

Phone
Office
Connect with Janet
Designations
Accredited Buyer Representative (ABR), Certified Home Marketing Specialist (CHMS), Certified Residential Specialist® (CRS), Smart Home Certified
More about Janet Davis
Services Available
Our extensive company services give our agents unique marketing and customer service abilities. With one out of every two homes sold nationally in the luxury home marketing involving a Coldwell Banker agent, we dominate the upscale market with our Previews® division. Coldwell Banker Home Loans offers comprehensive 7-day per week service for our clients and support for our agents.
Education and Training
Coldwell Banker West Shell offers a wide variety of training formats for agents of all experience levels.
New Agents:
Fast Start- comprehensive training in prospecting, listings, sales, marketing, contracts and client service standards
Orientation events
Weekly training/prospecting sessions
ProStart is a 3 week program that prepares you for a successful career
All agents:
Company-sponsored continuing education
CBOLT - computer resourse center for training and special topics sessions
Seminars with national speakers
Coldwell Banker's annual International Business Conference
CB.works.com - Coldwell Banker's online university for distance learning at your convenience
Unique training opportunities in Coldwell Banker West Shell
Licensed Career Development Manager on staff, designated to the success of new agents
Marketing Technology Specialist on staff for tech training workshops and indivdual appointments
3 nationally-certified Business Coaches on staff
Weekly lunch-&-learn sessions, workshops and small group skill practice available
Technology
cbws.com is backed by a $1 million ad campaign, receives 3,000,000 hits per month and is home to over 20,000 Tristate listings. Every Coldwell Banker West Shell agent receives his own profile page, a personal URL branding our company Web site with the agents name and contact information on every page, and other dynamic marketing features to highlight both the agent and his or her listings.
coldwellbanker.com is supported by a multi-million dollar ad campaign, receives an average of 7,000 visitors every hour of every day, and generates tens of thousands of leads each month for Coldwell Banker agents. Coldwell Banker's national multi-media ad campaigns and sponsorship of hit programs like HGTV's Designed to Sell drive consumers to our Web site and ultimately to our listings and agents.
Realtor.com the number one real estate Web site in the world. The average listing on Realtor.com receives over 300 online showings. Our unique partnership with Realtor.com spotlights our agents and increases our listings traffic by 200%
Other websites:
Google
Trulia
Yahoo
Other sites include
Google
Trulia
Yahoo
Virtual Office is a unique Web-based listings, marketing and contact management system keeping our agents in touch with their business and their clients from anywhere they have Internet access. Virtual Office provides our agents with integrated email, Web profile and company intranet at no cost to the agent.
Top Producer support is available through experienced staff members, as well as several company venues
E-Marketing Our agents receive an assortment of free e-marketing media including ready-to-send newsletters, animated e-cards, custom options and digital imaging software. Coldwell Banker West Shell has a nationally certified E-Marketing Specialist on staff 5 days per week to support agents in creatively marketing themselves and their listings online, as well as provide training and in-office support for digital imaging, technology systems and software.
Personal Background
Business Bio: Janet Davis, Agent
Vice-President - Business Development 1998-2016
38 years in the Real Estate Business, in a variety of responsibilities with CBWS
Coldwell Banker West Shell's Executive Vice-President - since 1997
Business Coach, nationally certified by Integrity Coaching Systems
Manager Hyde Park office 1984-2007
General Manager, West Shell 1994-1997
Agent - Mariemont office 1978-1984
Cincinnati Area Board of Realtors - numerous committees
Northern Kentucky Board of Realtors - MLS committee
Ohio Association of Realtors, National Association of Realtors
Home Builder Association - Sales & Marketing
Numerous community non-profit organizations
Awards And Designations
University of Cincinnati - BA
Walnut Hills High School
National Association of Realtors
Ohio Association of Realtors
Greater Cincinnati Association of Realtors
Northern Kentucky Board of Realtors
SMC of Home Builders Associations
Childrens Heart Association
Kindervelt of Cincinnati
Jr. League of Cincinnati
Terrace Park Historical Society
Cincinnati Preservation Society
Downtown Residents Council

Community Involvement
"We will do well by doing good."

Coldwell Banker West Shell is a leader when it comes to supporting the communities in which we work and live. Through the Coldwell Banker West Shell Foundation, we contribute tens of thousands of dollars and hundreds of man-hours to many dedicated charities, including ,
Partnerships with:
Cincinnati Reds Community Fund and Match Program
Chair - CBWS Foundation
ndividual office support for community projects
Vision
The preferred gateway for exceptional real estate experiences.
Our Mission
We are a family of companies dedicated to creating exceptional real estate experiences for our customers and communities through the passionate delivery of Truly Remarkable Service.