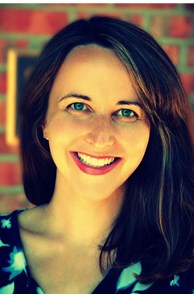 Manager
Email

maryclare.baden@cbws.com

Phone
Office
More about Mary Clare Baden
BUSINESS PHILOSOPHY
At Coldwell Banker West Shell, our number one priority is to Help Agents Live Exceptional Lives. We demonstrate this by using our Core 4 Values. These values are the basis of everything that we offer. The Core 4 is made up of business-building tools, income enhancing opportunities, real learning educational opportunities offered on the corporate and that branch levels, along with our wonderful Culture of Awesomeness.
As a Cincinnati native, there is nothing that excites me more than sharing all that our wonderful city has to offer with others. I grew up in Loveland and currently live in Montgomery with my husband, two children, Finnick and Lil, and our two dogs, Bear and Blue. In our spare time you will find us hiking, camping, cooking, and traveling. I am truly committed to providing you with the resources you need to grow your Real Estate Business.
Helping Agents Live Exceptional Lives
Get a positive, helpful partner when starting or growing your Real Estate Career
*Production Power
-Listing Concierge
-Systems to Grow Your Business
-Agent Branding Exposure
-Complimentary Technology Tools
*Coaching to Confidence
-Dedicated Business Consultants
-Support Specialists for Growing Opportunities
*Culture of Awesomeness
-Celebrating Success
-Your Quality of Life Matters
-Charitable Foundation and Volunteer Opportunities
*Wealth Builder
-Sound Business Guidance
-Comprehensive Financial Program
-Safeguard Your Financial Well-Being
Coldwell Banker West Shell is looking for committed, enthusiastic individuals with positive attitudes who would like to be in charge of their own destiny.
To learn more about becoming an independent sales associate,
visit JoinCB.com today!
INTERNET MARKETING
Coldwell Bankerrsquo;sreg; industry-leading technology presents your property to buyers worldwide who are searching for homes like yours. In addition to our powerful network of 350 websites, your property will be enhanced through an exclusive program on the four most dominant high-traffic real estate websites mdash;Trulia, Zillow, Yahoo! Real Estatetrade; and REALTOR.comreg;.
Featured listings in search results on Trulia, Zillow, Yahoo! Real Estatetrade; and Realtor.com.
Your home, with a detailed description and multiple photos, will be seen three times more often than it would without this enhancement.
More views can double buyer inquiries Leads are routed directly to my cell phone for immediate response.
Our parent company, NRT, is the only national real estate brokerage with the strength to offer this exclusive online marketing strategy through Coldwell Banker West Shell.
HOUZZ


Today's Ideabooks