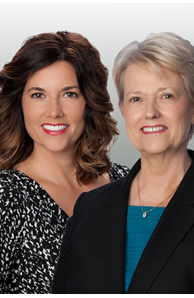 Sales Associate
Email

patty.lamb@kingthompson.com

Phone
Team
Office
Connect with Patty
Awards

International Sterling Society

USAA Certified Agents

25 Million Dollar Club
Designations
Accredited Buyer Representative (ABR)
More about Patty Lamb
Profile Information
HELPING YOU ATTAIN YOUR HIGHEST HOPES
Patty has been actively involved in the building trades for twenty five years. She and her husband have built, remodeled and renovated more than 200 new and historic homes. While at Coldwell Banker/King Thompson, Patty has received the Quarterly Pacesetter Award, 2008, Award of Achievement, & the Circle of Excellence. In 2007, Patty received the German Village Award of Top Closing Agent. Patty feels that customer satisfaction is her main priority, and while helping clients with their building needs, she has the experience to understand both old and new homes.
Patty has been involved in many community organizations, including The German Village Society, Philanthropic Chairman of the Dublin Women's Club, Altrusa International, Inc., U.S.A. Columbus Day Celebration, C.O.S.I., Art for Life, and Day Without Art. She has also been a member of The Builders Association of the Sales and Marketing Council. Patty also takes pride in her 2009 100% Quality Choice, Customer Satisfaction Award. Patty is also involved with the Merion Village Garden Club and is a member of King Avenue Methodist Church. Volunteering and participating in community work helps Patty fulfill her mission of making a difference in the lives of others. Patty also helps with the Ganther's Place park activities, and has been judging and awarding prizes for the "Best Docorated Door", in Merion Village for the past ten years.
Representing buyers, Patty helps by careful contract writing, skilled negotiation, and an attention to detail. Patty likes to guarantee a smooth, stress free purchase. Her marketing tools include advertising in a variety of newspapers, and attending local Realtors networking meetings. Patty helps her sellers sell their home in the shortest possible time while getting them the best possible price. Being a full service realtor means reviewing and researching public data, Inventory or Absorption Rate for properties, and explaining the market power of web marketing, and explaining and presenting a strategic master marketing plan.
A special feature of Patty's helpfulness is her ability to make a property show at its very best, reducing the time your home is on the market. For buyers', Patty has the knowledge to point out features that would "make the house, your special home." If you are thinking of buying or selling, please call and let her make this an enjoyable and marvelous experience!
Patty has an exciting new member on her team, Frank Swiatek. Frank is a Miami University Farmer School of Business graduate with a Marketing degree. He has worked with local builder's in the Columbus market as a sales rep. He uses over 15 different, high traffic websites! Frank says, "The market moves fast, and we should too"!
Business Philosophy
My mission is to live with integrity and to make a difference in the lives of others.
I recognize that ups and downs are part of life. I strive to be positive and start fresh each day. I am grateful for what I have and find inspiration in others who have overcome tougher challenges than mine. I want to help everyone celebrate their victories.
Testimonials
Dear Patty,
A simple "thank you" doesn't do justic to the amount of genuine gratitude that Sean and I have for your warm welcome to the area!
Everything from your late-night pick up to the thoughtful gift bag has meant the world to both of us.
We look forward to our new chapter - as we make our first home and get ready for the wedding. But, more importantly, we look forward to a wonderful friendship with you.
Fondly, Sarah and Sean
German Village
Hello Patty,
Thank you so much for all your hard work and following up with all the details. You made my purchase a wonderful experience.
Sincerely, Bob
Schumacher Place
Hey Patty,
A thank you isn't enough! You did a fantastic job. We love our new home!
Janice
Merion Village
Dear Patty,
Patty, you were very attentive to me and always returned my calls promptly if you couldn't talk to be at that very minute. I knew I could trust you to get the job done and you did. You were wonderful.
Dawn
Ashville, Ohio
Awards And Designations
The Mid Town Realtors Association. We meet every Friday morning and have a short business meeting and tour the new listings in our area. It keeps all the new inventory fresh in my mind. I enjoy seeing and meeting old and new realtor's in the downtown area.
Community Involvement
Merion Village Association. A great organization! Merion Village is located just south of German Village. Wonderful community with lots of great people and interesting houses!
Education and Training
Cartus Network Affinity Specialist (CNAS)
Personal Background
Member of King Avenue Methodist Church and have been a member of the Small Dinner Club for over 10 years.