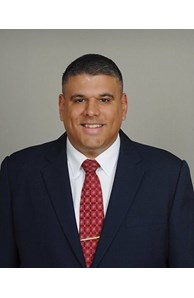 Sales Associate
Email

willie.melendez@kingthompson.com

Phone
Office
Connect with Willie
Languages other than English
Spanish
More about Willie Melendez
Who is Willie?
After graduating from Ohio Dominican University (ODU) in 2001 with double majors in Business Administration and International Business, Willie started working for a federal agency.  At ODU, he played baseball and was a starting pitcher with successful records.  Even after starting his professional career, he remained active in supporting ODU's baseball team spending his time and energy as an assistant pitching coach by successfully leading the team to World Series.  As an assistant coach, he was also involved in a recruitment of talented players from Puerto Rico being a liaison between incoming players, their parents, baseball team, and school.   He not only helped them by getting familiar with college life and speaking in English, but also made them fall in love with Columbus including its snowy season even though most of the players from Puerto Rico had never seen nor lived with it before!  It is also because of Willie's brotherly coaching and mentoring, some of them even made it to Major League Teams!  
He was also selected as one of the key members of Hispanic Recruitment team at his employer where he has built a successful career as a Contract Specialist.  He would take newcomers around Columbus giving them local tours, letting them know about good restaurants and stores, researching about school district of their choice for their children, finding places to visit with family, finding churches for them, letting them know about local events & festivals... and simply being a friend welcoming them in the new town.
Helping people feel comfortable in a new area, looking for information to save time and money, finding solutions to their needs are something Willie has been doing both professionally and simply as a friend.   It is all because of his passion for helping others.  He has moved from Puerto Rico to Ohio, Ohio to Japan, and back from Japan to Ohio.  He has traveled all around the world; Spain, Germany, Italy, Vietnam, Thailand, South Korea, Hawaii, Marshalls Island, East Timor leste just to name a few.  He knows what it takes when you have to move even from across the ocean.  He understands what it means to find a home where you feel safe, happy, and comfortable to live and grow with your family.  He understands anxiety that comes with it, too.  He has been there and uses his experiences as tools to help others.  He is a husband and dad of two precious daughters.  He is also one of the leaders at his church teaching people how to budget and become debt free following biblical principles.
His unique way to get connected with people instantly and find their needs with careful understanding will help you find the best home you are looking for and a buyer that you will feel comfortable selling your beloved home to.
Here is how you can contact Willie!
Phone/Text: (614) 680-0627
Email: willie.melendez@kingthompson.com