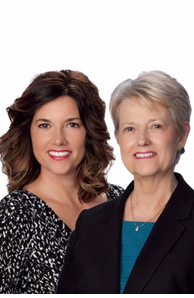 Email

patty.lamb@kingthompson.com

Phone
Office
More about the Team
Patty Lamb
HELPING YOU ATTAIN YOUR HIGHEST HOPES
Patty has been actively involved in the building trades for twenty five years. She and her husband have built, remodeled and renovated more than 200 new and historic homes. While at Coldwell Banker/King Thompson, Patty has received the Quarterly Pacesetter Award, 2014, Award of Achievement, & the Circle of Excellence. Patty has received the Metro/German Village Award of Top Closing Agent. Patty feels that customer satisfaction is her main priority, and while helping clients with their building needs, she has the experience to understand both old and new homes.
Patty has been involved in many community organizations, including The German Village Society, Philanthropic Chairman of the Dublin Women's Club, Altrusa International, Inc., U.S.A. Columbus Day Celebration, C.O.S.I., Art for Life, and Day Without Art. She has also been a member of The Builders Association of the Sales and Marketing Council. Patty also takes pride in her 2014 100% Quality Choice, Customer Satisfaction Award. Patty is also involved with the German Village and Merion Village Garden Club and is a member of King Avenue Methodist Church. Volunteering and participating in community work helps Patty fulfill her mission of making a difference in the lives of others.
Patty also helps with the Ganther's Place park activities, and has been judging and awarding prizes for the "Best Decorated Door", in Merion Village for the past ten years.
Representing buyers, Patty helps by careful contract writing, skilled negotiation, and an attention to detail. Patty likes to guarantee a smooth, stress free purchase. Her marketing tools include advertising in a variety of newspapers, and attending local Realtors networking meetings. Patty helps her sellers sell their home in the shortest possible time while getting them the best possible price. Being a full service realtor means reviewing and researching public data, Inventory or Absorption Rate for properties, and explaining the market power of web marketing, and explaining and presenting a strategic master marketing plan.
A special feature of Patty's helpfulness is her ability to make a property show at its very best, reducing the time your home is on the market. For buyers', Patty has the knowledge to point out features that would "make the house, your special home." If you are thinking of buying or selling, please call and let her make this an enjoyable and marvelous experience!
Patty has an exciting new member on her team, Valerie Lamb-Steece. Valerie graduated from the Columbus School of Art and Design. She taught art in Nashville, Tennessee.
She is excited to be a licensed realtor with Coldwell Banker and brings technology expertise, staging and exceptional standards for buyer's and seller's needs.
Awards And Designations
The Mid Town Realtors Association. We meet every Friday morning and have a short business meeting and tour the new listings in our area. It keeps all the new inventory fresh in my mind. I enjoy seeing and meeting old and new realtor's in the downtown area.
Community Involvement
Merion Village Association. A great organization! Merion Village is located just south of German Village. Wonderful community with lots of great people and interesting houses!
Education and Training
Cartus Network Affinity Specialist (CNAS)
Personal Background
Member of King Avenue Methodist Church and have been a member of the Small Dinner Club for over 10 years.
Valerie Lamb-Steece
Valerie Lamb-Steece is a longtime resident of Columbus. She attended Columbus College of Art and Design and graduated with a Fine Arts degree, later earning a Teaching Degree from Ohio Dominican. When her family transferred to Nashville Tennessee, she taught art at Crockett Elementary for 7 years, Taught Adult art classes, and a variety of creative art activities.
Upon moving back to Columbus in 2012, her long time Real Estate agent mom, Patty Lamb encouraged her to sell Real Estate for Coldwell Banker King Thompson. Now as a team they represent the best agent rolled into one. They are attentive to the clients needs, protecting their investments, and make the process simple to understand. Both Patty and Valerie have extensive experience in Home renovations and new builds, as well as the mortgage lenders to get you the best financing for your project.
Valerie is proud of her family, a great husband, two high school age kids, three cats and a dog, home is where it all happens. In her free time she's creating artwork in her home studio or teaching art to likeminded adults, both in a home setting as well as in a classroom. Check out her website at www.valeriesteeceartwork.com.