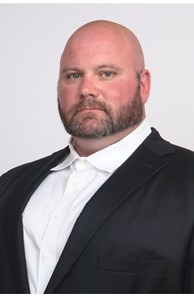 Realtor®
Email

anthony.bolognone@kingthompson.com

Phone
Team
Office
More about Anthony Bolognone
When buying a home in the Columbus, Ohio vicinity, you need advice from a real estate professional who knows the market and has your best interest at heart. That's exactly what you will get when working with me. I am a dedicated, experienced, market-savvy real estate professional with a focus on customer service. Whether you are buying or selling, I can help you do it right.

Helping You Find the Perfect Home

Columbus, OH and the surrounding area is a dynamic, fast paced real estate market. Home buyers AND sellers need to be well prepared and "up to speed" before entering the market. I know this well, having worked in the area for many years. I understand the complexities of the market and process; therefore, I am able to guide you smoothly through it.

For Buyers:
I was born and raised in the Columbus area. I know the area well. This benefits you in several ways as a home buyer. With an in-depth knowledge of the local housing market, I can help you find a home and community that meet your needs. Sure, it's important to find the right house, but the community around the house is equally important. I'll help you find the right match.

For Sellers: Marketing and Promotional Experience
Real estate and marketing go hand in hand. To sell a home quickly, you must present it to a specific audience while highlighting its best features. I have a lot of experience in this area and know which marketing avenues are appropriate. This experience, and keen marketing ability will serve you well, when you decide to work with me in the sale of your home.

For Everyone: A People-First Approach to Business
Some agents view real estate from an asset perspective, focusing solely on "bricks and mortar," dollars and cents. I have a different view. I see real estate as a people business, first and foremost. It's more than just dollars and cents. It's about people, and their hopes and dreams.

If you have any questions about my real estate services, or what I can do to help you, please don't hesitate to ask. I look forward to working with you!
My Specialties
Relocation, Working with Buyers to find the "Right" home, Helping Sellers get their homes SOLD in the fastest amount of time for the highest price!