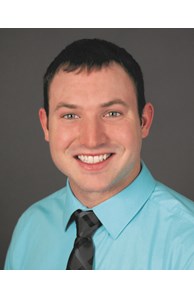 Sales Associate
Email

perry.dilley@kingthompson.com

Phone
Office
More about Perry Dilley
Background


Perry's introduction to real estate came early in life from an interest in Frank Lloyd Wright's unique, environmental-based architecture. He currently lives in Grove City, a southern suburb of Columbus with plenty of character and vintage architecture, and he is subsequently a huge fan of Columbus sports. Watching the Columbus Blue Jackets at a young age prompted a lifelong love for hockey, which he continues to play in an adult hockey league in the Columbus community.
As a licensed real estate agent with Coldwell Banker King Thompson, Perry has access to the industry leading technology that only Coldwell employs. Coldwell's advanced internet listing tools will allow Perry to reach buyers and sellers on more websites and platforms than any other real estate firm. In an industry where the first to list is often the first to sell, Coldwell's commitment to technology is proven to bring you in contact with the greatest number of qualified buyers and sellers. With professionalism, undivided attention, and Coldwell Banker's powerful name, Perry will manage your transition from start to finish.
Coldwell Banker is connected to the Columbus community through local outreach programs. The Coldwell Banker Foundation partners with Pets for Veterans to help those who have served our country and our best friends. Having veterans in his family and two dogs of his own, Perry has a bonding connection between his life and Coldwell Banker.
Anyone would be hard pressed to find a Real estate agent that loves the city they work in more than Perry. Each suburb of Columbus is unique, offering top rated schools and neighborhoods. Perry understands what makes each area awesome in its own way and follows the ever-changing market in this growing city. Whether you're looking for an eclectic neighborhood within walking distance of night life or the perfect place to settle down and raise a family, Perry's unique insight and passion for his hometown make him the perfect person to help you navigate those choices. Columbus boasts twenty Fortune 1000 companies, several nationally recognized universities, and is one of the fastest growing cities in the nation; the perfect place to follow your dreams and make a home. Perry is passionate about finding you the match that fits your desires and style in his favorite place to live.