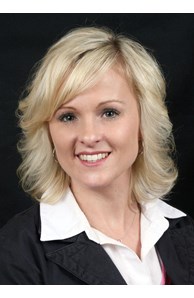 Branch Manager
Email

michelle.embrey@kingthompson.com

Phone
Office
Connect with Michelle
Awards

USAA Certified Agents
Designations
Smart Home Certified
More about Michelle Embrey
Business Philosophy
With years in the industry as an agent, I know the fluidity & flexibility of this career and what it takes to live it with passion and success. With over 20+ years in the Customer Service industry, I've combined what I know about people with the real estate industry and manage Coldwell Banker out of the excitement of both! I have a passion to see people love what they do, and love where they do it. Our office is filled with top agents who have both passion and success as a reality in their lives. Our Newark/Granville office has ranked #1 in the nation in sales for the past 2 years in a row. Our office closed 914 transactions last year and several of our agents rank in the top 1-9% of all agents in the nation.
Are you thinking of starting a new career in real estate? Our office is a leader in the industry in producing agents with above average closed sales in their first year of their career. Our New Agent Development platform has dedicated staff, a proven curriculum, workshops and training designed to help a new agent start their career off with the proper foundation to produce longevity and results leading to success and sustainability.
Call the office to talk to an agent to learn more about me as a manger and Coldwell Banker as a brokerage. (You can also read a few testimonials below) You may also schedule a time with me to discuss what a career in real estate really looks like. I look forward to meeting new people every day that may want to call Real Estate their new career!
Also visit http://joincb.com/ to learn more.
Agent Testimonials
"Michelle Embrey is without a doubt a rare find. Her energy, positive attitude, and constant motivation are the reasons I chose Coldwell Banker King Thompson. Most managers tell; where Michelle leads. Just last week, rather than having someone else clean, she spent the morning walking around the office simply cleaning scuffs off the walls. Her personality encourages everyone who comes into contact with her to strive for excellence and is an instant motivation to reach ones full potential." - Jamie Householder CBKT Agent
"By far, Michelle Embrey, is the most excellent choice as a Real Estate Office Manager of the Newark, Granville Coldwell Banker King Thompson office. She leads by example by putting everyone else's needs over her own and always has time to teach everyone to make sure her agents know their jobs and that they know and understand the laws and rules to be in compliance. She makes the learning environment fun and refreshing and there is something to say when everyone that works at Coldwell Banker feels like one big happy family. Coldwell Banker King Thompson is simply the best and having Michelle as our brokerage office manager is icing on the cake!! Look no further!!" - Marianne Hall CBKT Agent
"Having Michelle as a manager has been one of my best experiences in real estate. Her knowledge of the industry and the personal care she takes with her agents is second to none. All of the advice that she has given me has been invaluable. I started my career with Coldwell Banker King Thompson then I briefly left the company. I learned the hard way that it is hard to find the kind of knowledge and support that you get here at cbkt. Michelle took me back in as an agent and has continued to provide the support and the tools that I need to to get out of this business what I want. Thank you Michelle!" - Rese Jhordan CBKT Agent
"I began working at Coldwell Banker in April of 2016. After finishing my real estate classes I began looking for a brokerage to work for. When I started asking around, many people recommended Coldwell Banker in Newark because of their great training programs and everyone was very easy to work with. That sparked my interest and after checking them out, along with other brokerages, I knew Coldwell Banker was the place I wanted to be! Once I started, I knew why others had recommended it so highly. Their training is top notch and they are always a cut above their competition.
I had never sold real estate before so I was also nervous about learning new things and meeting a lot of other experienced agents. Much to my surprise I was welcomed with open arms by all!
Our office manager, Michelle Embrey, has made my transition so easy. She has always made me feel welcome and like I could ask her anything without feeling "dumb"! That was very important to me because starting a new career at age 53 was intimidating to say the least!Her door is always open to all of us and she is more than willing to help in any way she can.
Now, almost two years later, I don't think of my job as "work"'because I love it that much! I wouldn't trade the decision I made for anything!" - April Miller CBKT Agent
Personal Background

I'm a mother of 3 wonderful boys as well as a Goldendoodle dog and 2 kittys. I know the value of the family in the home. Church, sports, games, and school functions fill my spare time on a regular basis and when extra time allows, I enjoy traveling, camping, boating, jet-skiing and spending time with friends & family. Music & singing has been a lifelong passion of mine, and I've used that passion over the years in various ministries in church. I know the importance of God, community, church & family & understand how to keep those in balance as part of life. I strive to maintain excellence in all that I do, including the ways that I serve my clients, office, agents and our great industry! "Do unto others as you would have them do unto you" is a motto worth aspiring to for all and I work hard to live that out in my life.
Prior to selling Real Estate and managing the Newark/Granville office, I have more than 20 years experience in Customer Service/Sales and 5 years Consulting and I know how to relate well with people. I have won numerous customer service awards over the years for going above and beyond in care, skill, and knowledge. I will use that experience to assure that the needs of both the clients and the agents today are being heard and met, therefore, making their experience a good and memorable one.
I've also been named into the 2016 President's Council, which is a prestigious honor given to the top 150 office managers across the nation out of 795 real estate brokerages nationwide. This honor is based on office performance year-over-year, production and national rank.
Awards And Designations


2016 President's Council NRT, LLC
Smart Home Certified Agent
USAA Preferred Agent & Cartus Relocation Specialist
Million Dollar Club Award Recipient
RISE 15 Recipient
INTERNATIONAL DIAMOND SOCIETY AGENT - Recognized as being in the Top 9% of ALL Coldwell Banker Agents
Top Producer for AHS Home Warranties
The 14th Floor Recipient
2013 Rising Star Award - Awarded by Coldwell Banker King Thompson to Sales Associates who participated in $1,500,00 in Gross Sales Volume or 12 or more Closed Transactions within the First Year of their Residential Real Estate Career.
Truly Remarkable Service Agent Award - Presented for receiving 100% Client Satisfaction on ALL surveys returned by client's from closed transactions several year's running.
Level 13 Award Recipient
Affiliations


Licking County Board of Realtors®
Ohio Association of Realtors®
National Assosciation of Realtors®
Columbus MLS
Zion Pickerington Church
Granville Christian Academy
Client Testimonials


"Michelle was delightful and a joy to work with. She was always smiling & kind. She was very knowledgeable about the market. I would recommend her to anyone that wanted to sell their home quickly & without hassle. Thanks again for a great experience." -John Taylor
"Michelle went above & beyond of what I expected of her. I cannot thank her enough for all she has done. Michelle made sure all our needs in our home was met. She was also very helpful in explaining things to us as we were first time homebuyers. She definitely deserves recognition for her hard work." Courtney VanMeter

"Michelle was fantastic & went above & beyond for us! She is amazing & even took care of our empty house after we moved out of state. She is the reason the house sold." - Kerry & Barbara Copeland. "Thank you for all your help in this process! You made it a real nice event! You are by far the BEST Realtor we have ever worked with! Thank you again!" - Kathy and Bob Kras
"Dear Michelle, Thank you so much for everything you did to help make our move and sale of our house a huge success! You went way above and beyond for us. We will never forget you!" - Ken & Holly Seldal
"Michelle Embrey was a fine Realtor. She was so nice to us. She is a wonderful lady working for your company. She told us things we asked her about that we didn't understand and she directed us toward the right way." - Helen and Rick Cramer
"AMAZING JOB!" - Rebekah Talkington
"Michelle was FANTASTIC. She was so patient, helpful, & professional. Not Pushy. The BEST!" - Steve & Mary Covert
"Michelle was wonderful in helping us sell our old house & in buying our new home. She is very helpful and friendly." - Sandra
"Big Big Thank you to Michelle Embrey who went WAY above and beyond to Sell our house. Anyone looking to Buy/Sell a Home give her a call you won't find anyone better." - Dianna Peltier
"Awesome Job!! You made this happen and we SO appreciate all your hard work in doing so!! Thanks for going above and beyond." The Peltier's