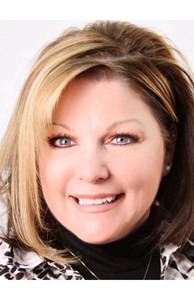 Sales Associate
Email

daphne.hanrahanbruce@cbrealty.com

Phone
Office
Your Personal Real Estate Consultant for Life!
More about Daphne Hanrahan-Bruce
Hi, my name is Daphne Hanrahan-Bruce,
I am Dedicated, Focused, and a Motivated Real Estate Consultant working with the accomplished professionals at Coldwell Banker Realty.
I have committed and thoroughly focused on helping the people who live in the surrounding communities of Ohio. My incredible team of dedicated licensed advisors and I, work out of one of our many offices in Ohio, this one is located at 176 Clint Dr. Pickerington, Oh 43147.
Not only am I dedicated, focused, and motivated to help others, I also dedicate myself to my family. I have an incredible family and have always looked forward to being a wife and mother. I have a 15-year-old daughter, Jayden, and a wonderful husband Rob; we have been married for 24 years. I volunteer for our church and we keep ourselves busy with Jayden's school, tumbling and cheerleading, and projects of our own. Real Estate has always been a passion for me. And throughout the past 29 years, I have accomplished building 4 of our New Build homes and buying and selling property. So as you can imagine I have had the years of experience in buying, selling and building new homes. I am a very honest, sincere, and trustworthy person. I consider myself different from a traditional salesperson. I'm 100 percent focused on consulting, negotiating, and overseeing the transactional details for my clients, keeping their best interests foremost in my mind.
I am committed to making the home buying or selling experience the best it can possibly be.