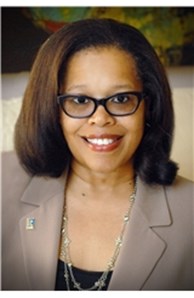 Branch Manager
Email

vanessa.simmons@kingthompson.com

Phone
Office
If you think of real estate professionals as only the people who help others find shelter you are missing the boat..we help build communities and change lives!~ V. Simmons
Designations
Smart Home Certified
More about Vanessa Simmons
Profile Information
Vanessa was licensed in 2005 and has successfully helped hundreds of families realize their real estate goals.  In 2015 Vanessa made the move from helping her clients find their dream homes to helping her agent-partners  achieve their real estate career goals and objectives. As a non-competing branch manager,  Vanessa works to ensure that each agents in her office has the education, technology, tools and administrative support they need successfully run their business.  Vanessa understand what it is like to be an agent and works to make sure that each agent that is committed to being successful has the support they need for goal and wealth achievement.
Personal
Married to Julian Simmons Columbus Firefighter
Mother of 4 Derek, Bradley, Justin and Jasmine Simmons
Graduated from Grove City High School
Graduated from Philander Smith College Little Rock, AR
Graduate work Bowling Green State University
Hondros College
Agent Testimonials
In 2015, I left the corporate world to pursue my passion of selling real estate. When I was deciding which office to sign with I considered a few brokerages. What struck me about CBKT was not only its recruitment process but also its training, technology and marketing. Coming from the corporate world those things were important to me.
I honestly must say that choosing CBKT - Southeast Office was a great decision for me. The office manager (Vanessa) runs the office very efficiently and always ensures that we have the tools to succeed in our individual businesses while also encouraging an atmosphere of trust and teamwork amongst the agents. 
Felicia R. Hence, Realtor
"As a newer agent the amount of support I have received from Coldwell Banker has been invaluable.  It has been so comforting to know that help is simply a phone call away.  I truly appreciate all advice and experience that is shared not only from the office manager but also from fellow agents. I am so thankful I made the decision to come to Coldwell Banker King Thompson and know I have found exactly where I belong!"
I cannot thank you enough for all your support...and for being a safe place I can turn to when the stress of current events gets me down!!  Thank you Vanessa!!
Meghan
I love the comrade we have in our office! We all work together and help each other grow! With your guidance as a manager our office has never done better!!! I love working in the Southeast Office! It is a great place to work!
Debbie Leddingham
Education & Awards
Realtor of the Rise Award
Columbus Board of Realtors 1 Million Dollar Club Member
Columbus Board or Realtors 5 Million Dollar Club Member

Memberships
CBR
OAR
NAR