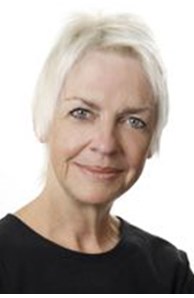 Branch Manager
Email

janenippsrealtor@gmail.com

Phone
Office
Connect with Jane
Designations
Smart Home Certified
More about Jane Nipps
Business Philosophy


At Coldwell Banker, we are committed to your success!
Coldwell Banker King Thompson is looking for committed, enthusiastic individuals with positive attitudes who would like to be in charge of their own destiny.
To learn more about becoming an associate,
visit JoinCB.com today!
Why become affiliated with Coldwell Banker King Thompson?

Education
New associate training and continuing education
Certified business coaching
Weekly in-office workshops and script practice
Business plan development
C:BOLT - Coldwell Banker OnLine Training available 24/7 from anywhere!
Innovation
Comprehensive web presence, including:
kingthompson.com
coldwellbanker.com
REALTOR.comreg;
FrontDoor.com
Openhouse.com
Trulia.com
Google Base
Yahoo! Real Estate
Extensive search engine marketing
Futuring and Innovation Center
HomeBase InTouchtrade; rapid response system
Support
In-house affiliates
Guaranteed Rate Affinity
Quality Choice Title
American Home Shield
NRT Insurance Agency
Marketing services, including:
National and local advertising campaigns
Global Luxury - luxury home marketing
One Stop Drop Marketing Services
Relocation Services-Cartus, Sirva
Concierge Services
Financial and Health Services- Access/VIP
Education and Training


Jane is a graduate of The Ohio State University and did graduate work there in theatre. "I find that my presentation skills come directly from my theatrical experience and that has been a great background for this career." She has won the NRT President's Council Award for Management in 2002 ,2004 and 2009 andI received the Jerry White Award for 2010.
She was certified to teach MAGIC in 2007.
Jane was one of the instructors in the Coldwell Banker King Thompson Pro-Start program.
Awards And Designations
NAR 's Realtor Emeritus
Certified Magic Instructor ( My grandchildren thought I had graduated from Hogwarts...)

Columbus Board of Realtors
Ohio Association of Realtors
National Association of RealtorsAreas of Expertise

Jane has been a Realtor since 1974 and has been in management since 1985. She managed the Upper Arlington office for Coldwell Banker King Thompson for seventeen years before moving to the Westerville Office . After four years with that office she returned to the newly created Arlington/Clintonville/Grandview Regional Office in 2009.


Community Involvement
Jane was elected to the Westerville Board of Education back in 1992 and served for four years, two years as its Vice President. At that time, they founded the Westerville Education Foundation which gives grants to the teachers in the system for outstanding educational projects which may not otherwise receive funding. She is also a director for the Coldwell Banker King Thompson Charitable Foundation . Her office's major charities are Rehab's Hideaway and Central Ohio Diabetes Association Camp for Kids.
Personal Background

Jane and her family (three daughters, two son-in-laws and four grandchildren)all live in or near Westerville with three of them in Uptown near Otterbein College and love the old town atmosphere and convenience. Her personal household includes her two dogs,Olivia, a German Shepherd and Ellie , a recent rescue who is mostly Staffordshire Bull Terrier with a little Greyhound thrown in and one cat. .Her interests , other than her job, are cooking, gardening, reading , art and writing and shooting teaching videos.



OVER 44 YEARS EXPERIENCE
Jane obtained her real estate license in 1974. After 10 years in sales, culminating in membership in the Columbus Board of Realtors Million Dollar Sales Club, she entered management.
SALES MANAGER
Late 1988 Jane was appointed Sales Manager of the Arlington Office and was the driving force behind what was then the most productive office in the entire Central Ohio market, closing over 246 million in 2004. In 2003, she received her certification as a business coach through the Integrity Coaching program. In May of 2005, Jane was appointed Sales Manager of the Westerville Office and in the winter of 2009 returned to manage what is now known as the Arlington/Clintonville/Grandview Regional Office.
IN THE INDUSTRY.....
Jane is active in the CBR serving as past chairperson of the Central Ohio Realtors Political Action Committee and as a CBR Trustee for 3 years.
IN THE COMMUNITY...
Jane completed a four year term on the Westerville Board of Education including two years as it's Vice President .
Vision


To be affiliated with a big company but to always run a "small" office.
Services Available

Certified Business Coach through Integrity Coaching.
Certified MAGIC Instructor ( an national customer relations course.)Technology


Technology:
"This is all a work in progress for me but one that I am really enjoying learning. This is, after all, where the industry is and going to be and I am proud that our company is on the leading edge with programs for our agents. "