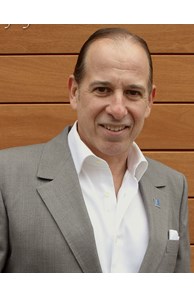 Sales Associate
Email

mark.burkert@cbpref.com

Phone
Office
Your choice for superative service from a real estate professional.
Connect with Mark
Designations
Short Sales Foreclosure Resource (SFR)
More about Mark Burkert
Business Philosophy

I believe that in life, every interaction with someone is a chance to build a relationship and prove your worth. That's why I take customer service very seriously. I promise to give the best service to my family, friends, and clients. I take care of  others how I would expect to be treated.
Education

NRT Commercial Training
NTN (National Tenant Network Course)
Chubb - Web Programming
Cisco - CCNA
University of Pennsylvania - Computer Science
W. B. Saul of Agricultural Sciences
Areas of Expertise

Residential & Commercial Real Estate:
Negotiations - Ultimately we try for a win, win outcome. At the end of the day my clients come first.
Communication - I'll connect in whatever way suits you. I'm as old school as dropping by, writing a letter or picking up the phone. I'm also up to date with all new technologies. I'm happy to text, email and use social media as well.
Accountability - If I promise something, you can have all the confidence in the world that it will be done. 
Logistics - It's important to timeline all the events that take place in a  transaction. My background in supply chain management and worldwide freight forwarding have helped me excel in executing deals successfully.
Target Marketing - With years of experience in demographical research and working as a circulation director for a print media company, I find it crucial for anyone selling property, to find out how buyers migrate from one area to another, to determine where they are coming from and to market your listing to them, specifically.
Personal Background

When I'm not conducting business in real estate, I cherish the time I spend with my wife and daughter. I'm also and avid guitar aficionado. I enjoy playing, restoring and collecting vintage instruments. Although you won't see me on America Ninja, I do enjoy running and weight training. I try to do a little every day.
Communities I Serve

When you hear someone referred to as a neighborhood specialist, I can truly say that I hold that designation. After spending many years as a circulation director in print media, I know most neighborhoods in the Philadelphia, Montgomery, Delaware and Bucks counties intimately.