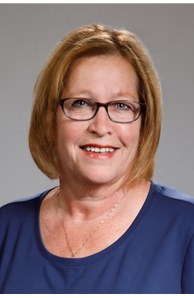 Sales Associate
More about Laura Thompson
For the past 26 years I have focused on complete and total customer satisfaction within all real estate transactions. I accomplish this by having an extensive knowledge base of the entire region having sold high a volume of properties in Butler, Allegheny, Beaver and Lawrence Counties. You can count on me when it comes to listing and selling your home or buying a new one. I am especially adept in helping those clients who need to navigate both transactions at the same time. I promise to always keep my clients needs at the forefront of my priority list. I am always open to consulting you towards your goals even if it seems like you aren't quite ready at the moment to make a decision. I do this because I recognize the magnitude of these transactions and impact they have on you or your family. I look forward to working with you to ensure all your needs are met.

Education and Training
Licensed Realtor for 26 Years
Full-Time Realtor...Full Time Commitment
Certified Relocation Specialist
Presidents Circle Recipient
Circle of Honor for Listings and Sales

Areas of Expertise
Listing and Market Pricing Specialist
Buyer Consultation and Showing Expert
Finance and Closing Consulting
Extensive Area and Market Knowledge
Relocation Specialist
Negotiation Strategy
Personal Background
As a life long resident of the area, I have spent my entire professional career in Western PA. I raised my two sons here and love the opportunity to help others find their place in whatever part of our area they desire. That is why I have spent over 25 years working to grow my knowledge of the area in an over 4 county area. I do this because I called this home and love helping others do just the same.

Communities I Serve
Butler, Beaver, Allegheny and Lawrence Counties and their surrounding areas.

Effective Advertising and Technology Strategies


All properties are advertised on over 900 national real estate websites.
Property feature sheets and brochures.
Pricing and Negotiating Consultations.
Open Houses.
High Quality Maximum number of listing photos.
24/7 on call service to ensure your needs are met.
All Web traffic tracked and data shared weekly for your listing.
Reverse Prospecting Services to Reach the buyers currently working with other professionals.
In House Mortgage, Title and Insurance Services Available to all.
Full Service Commitment through our Concierge Service.
West Penn Multi List - Networks sales associates and homes for sale
Internet Advertising - Our listings stand out from the others with extra photos, more detailed descriptions and Guided Tours
User friendly websites - The Pittsburgh Post-Gazette named PittsburghMoves.com the 'most user friendly' site of any local area company
Virtual Tours - Step inside the picture and get a 360 degree view of each room
HomeBase InTouch - State-of-the-art technology connecting agents with home buyers instantly. All Coldwell Banker agents are equipped to respond within seconds to a customer inquiry, providing a fast, knowledgeable response.
Services for Buyers and Sellers


Guaranteed Rate Affinity- Exclusive guarantees and Phone in, Move in Pre-approval Programs. Pre-approved buyers mean less 'fall throughs' at the closing.

The Coldwell Banker Concierge - Can recommend hundreds of service providers before, during, and after you move

American Home Shield Home Warranty - Covered items will be repaired for one low-price deductible.

Relocation Division - Uniquely positioned as the principal broker for Cartus in Pittsburgh to bring more buyers and sellers together.