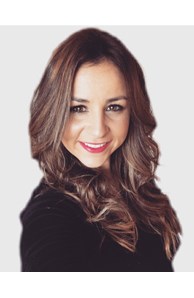 Sales Associate
More about Lauren Kotar
Business Philosophy
I provide residential real estate services for anyone who is considering buying or selling here, there or anywhere in the Pittsburgh and surrounding areas! And not to mention, relocating? Let me help you hook up with a reliable agent who can assist you in your big move outside the area!
When it comes time to buy or sell a home, itrsquo;s essential that you hire a real estate professional that is well trained and looking out for your best interests. Buying and selling a home should not be a stressful process, but instead an enjoyable one while having a little bit of fun along the way! This should be the most exciting time in your life and I would love the opportunity to be the one to help guide you through the process.
A little bit about myself: I grew up in the south hills of Pittsburgh (South Fayette). nbsp;I attended Penn State Behrend and have a Business Marketing degree background. nbsp;I worked for a small family owned environmental company and realized that I wanted and needed more. nbsp;I decided the real estate was the best move for me and my family. nbsp;I love providing the best Customer Service and helping guide customers in this ever changing world of Real Estate. nbsp;I love what I do and work hard to bring the best results for my clients. nbsp;
Many factors contribute to getting the best results. With Coldwell Banker Real Estate Services, I have access to best innovative resources and stay informed to see whatrsquo;s new and changing in the market. The most important factor in a successful business relationship is communication. Itrsquo;s vital for me to keep my clients informed. I am always available and provide different avenues to be reached:
nbsp;
(412) 303-0551 Cell
(724) 942-1200 Ext. 219 Office
(724) 942-3993 Fax
lauren.kotar@pittsburghmoves.com
www.facebook.com/laurenkotar.realtor
nbsp;
Also, as a part of the Coldwell Banker Real Estate Services, I can offer complete mortgage assistance, settlement services and concierge services to just name a few thatnbsp;we can provide. For further information on the fabulous services Coldwell Banker Real Estate Services and myself can offer, please feel free to contact me to have a sit down consultation. Let me help serve you with selling your current property and purchase your ideal home!
nbsp; My Promise nbsp;
To provide you with the highest level or professionalism, respect, commitment and responsiveness. nbsp;
nbsp;
THANK YOU FOR CHOOSING ME!
nbsp;
nbsp;
nbsp;
Effective Technology Strategies
West Penn Multi List - Networks sales associates and homes for sale
Internet Advertising - Our listings stand out from the others with extra photos, more detailed descriptions and Guided Tours
User friendly websites - The Pittsburgh Post-Gazette named PittsburghMoves.com the 'most user friendly' site of any local area company
Virtual Tours - Step inside the picture and get a 360 degree view of each room
HomeBase InTouch - State-of-the-art technology connecting agents with home buyers instantly. All Coldwell Banker agents are equipped to respond within seconds to a customer inquiry, providing a fast, knowledgeable response
Services for Buyers and Sellers
Coldwell Banker Home Loans - Exclusive guarantees and Phone in, Move in Pre-approval Programs. Pre-approved buyers mean less 'fall throughs' at the closing.
The Coldwell Banker Concierge - Can recommend hundreds of service providers before, during, and after you move
American Home Shield Home Warranty - Covered items will be repaired for one low-price deductible.
Relocation Division - Uniquely positioned as the principal broker for Cartus in Pittsburgh to bring more buyers and sellers together.
Specialty Markets - We have separate programs and divisions for luxury homes, commercial property, new construction, auction services, and property management.