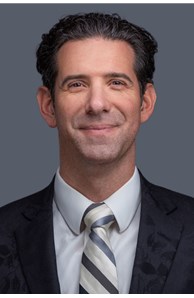 Sales Director
Email
Phone
Office

Airport

6305 University Blvd, Moon Township, PA 15108-1169
Tony Conti - Changing Lives, One Agent at a Time
More about Tony Conti
Tony Conti: On Becoming a Leader
Written by Chris Menezes
Tony Conti is a natural leader, and as such, he never sought leadership for the power or prestige. Rather, it has always been to aid others. As he eloquently explains, "To commit to leadership is to put the pack in front, support them, be kind to them, and inspire them to be the greatest version of themselves in business and in life."
While some might scoff at the fact that Tony became the Branch Manager and Sales Director of the Coldwell Banker Airport/Beaver Regional Office, with only three years under his belt, those who know Tony would simply nod their heads and say, "That makes sense."
So, who is this Tony guy that seemed to come out of nowhere to lead one of the most successful Coldwell Banker offices in the area?
To get a good sense of who Tony is, the story starts in Ellwood City (a Pennsylvania mill town) where both of Tony's parents were raised and where Tony spent much of his childhood learning from his grandparents. Although he lost his "Pap Conti" at a young age, he remembers that he was always well-dressed and presented himself in a professional manner, which are both things that are important to Tony today. His grandparents' legacy of hard work, integrity, dedication, and compassion have helped to shape Tony into the man he is today.
Tony's parents have also had an impactful role in his life. "They have always supported everything I did, helped to pick me up when I fell, and never passed judgment on the decisions that I have made." Their support allowed Tony to overcome some of his own obstacles early in his life, having lost 90% of his hearing by 4th grade and needing to rely on hearing aids ever since. However, with the encouragement of his parents and the lessons he learned from his grandparents, he overcame those obstacles to become a decorated high school athlete, especially in football where his coach, Rick Shepas, inspired him and taught him lessons "about leadership, being humble and realizing that the little things are important".
That inspiration and dedication earned him a full-ride to play football at the University of Richmond, where he received a degree in History and Classical Studies. After graduation, Tony moved to Florida and worked at a private school as an Assistant Director of Admission, Character Education and 9th Grade History teacher, and coached football and baseball and later as Dean of Students at a public high school in Port St. Lucie, FL.
He credits Helen Wild and Mallissa Newton, his two mentors in education, for helping to mold him into a "successful leader". They were the ones who "took a chance" on him, and encouraged him to get his Master's in Leadership to become an Assistant Principal. "Mallissa, was a true friend and leader. She taught me how passion and inspiration still count for something in this world, and that our attitudes can make or break a culture."
Next, Tony moved back to Cranberry Township to continue his leadership as an Assistant Principal at his Alma Mater. A few months after leaving the education profession, he called his real estate agent, John Perry, and said, "Hey John, it's Tony. Listen, been thinking about career steps and wanted you to talk me OUT of being a real estate agent." John responded, "Well buddy, here's the thing, I am actually going to talk you INTO being a real estate agent."
John set up a meeting for Tony with the Cranberry Township Manager, Dee Rink, and he obtained his license in December 2016. In addition to John, Tony credits Cheryl Stephan and Dee Rink for getting him off the ground as a new agent; Barbara Law, the former manager of his current office, for setting the bar for him, and George Hackett for being a "valiant leader" and for trusting him with his current position.
"I really believe that I am in my rightful place, leading and inspiring others. I truly believe that I am leading some of the very best individual agents in the Greater Pittsburgh Area, and I am very thankful for their support, dedication, hard work, in a very challenging profession."
Tony and wife Bekah, have been married for 15 years and have two kids - James and Cadence. Bekah was an accomplished athlete as well, which makes sports the center of their family. They both believe in the values of sportsmanship - hard work, discipline, and treating others with respect. Tony loves the outdoors, cooking, reading, and being with his family.
"Success is not given, nor can it be bought," says Tony. "It is earned through commitment, dedication, and the spirit of knowing that not every day is a victory, but a lesson. And if we have the capacity to learn and grow, success will be the result. But most importantly my drive, passion, and love is driven by the success of others, not myself."