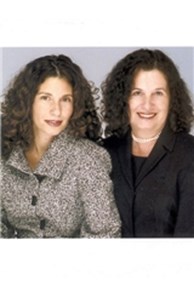 Email

kfederico@cbpref.com

Phone
Office
More about the Team
Awards And Designations
-Chairman's Circle
-Cartus Mobility Cup Recipients
-Top 1% Nationwide
-President's Circle
-Team Leadership
-Multi Million Dollar Producers
Areas of Expertise
-Specialize in the sales of residential homes in Center City Philadelphia
-Townhomes, Condominiums, Cooperatives, Multi-Unit Buildings, Commercial Properties
-River to River in zip codes 19102, 19103, 19104, 19106, 19107, 19146, 19147, 19130
- Specialize in sales in Rittenhouse, Fitler and Washington Squares, Society Hill, Que Village, Art Museum, Avenue of the Arts, Northern Liberties, Old City, and South Philadelphia.
- Listing and selling homes and representing buyers in Philadelphia for a combined total of over 40 years.
-Educating buyers and sellers about the process from signing to settlement
-Committed to working through the transaction as if each client were our one and only
-Continuing our education to be the best that we can be
-Being available to listen then provide the proper guidance
Community Involvement
Kate and Kathleen are both very involed in the community as members of the Center City Residents Association and serve as co-chairs of the annual CCRA House Tour. They are also active in the planning of the annual Rittenhouse Flower Market benefitting children's charities, and are active participants in the RIT/FIT Town Watch.

Personal Background
Kate and Kathleen are both lifetime residents of Center City, and have been licensed to sell real estate for a combined total of 40 years.
In their free time they enjoy taking advantage of Philadelphia's art and cultural events, spending time outdoors, and visiting with friends and family. Kate enjoys biking and workouts in the gym, and Kathleen enjoys biking, dancing and in the summer they can be found enjoying the beaches of Ocean City, New Jersey.